Watching a loved one go through surgery can be difficult, especially if you're not a trained medical professional. While you can't perform the surgery yourself, there are plenty of ways you can help them recover following the operation. If your loved one is having a surgery in the near future, here are eight ways to help them recover, from buying them a leg elevation pillow to cooking their favorite meals.
Go with Them to Appointments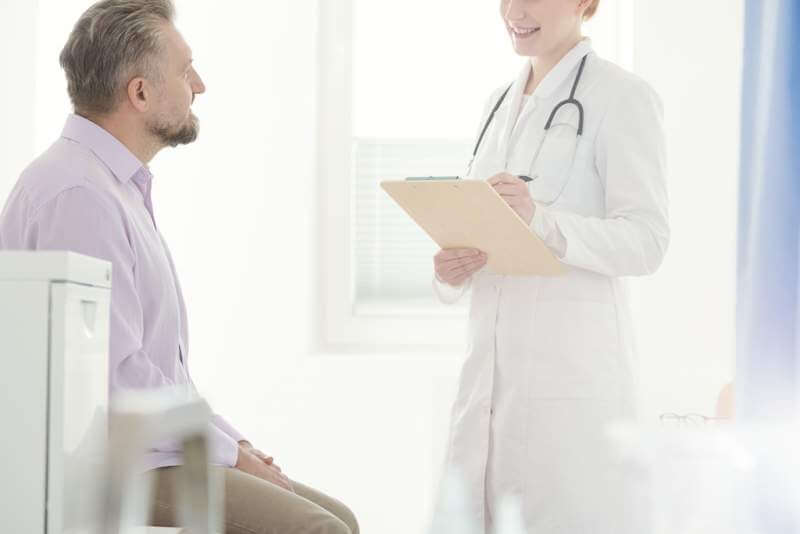 Your loved one will undoubtedly have a lot of meetings with doctors before, during and after surgery. Whenever you can, go to the doctor with them and act as second pair of eyes and ears for them. They're likely overwhelmed by the idea of surgery, so having someone else there to take notes and ask questions can be really beneficial. Your loved one may also not be able to drive following the surgery or may have trouble remembering appointments as a side effect of medication, so acting as a chauffeur and getting them to the doctor on time is a huge help.
Prepare the Home in Advance

You may have to make changes to your home to help your loved one recover from surgery. These steps might be temporary, such as setting up a bed on the bottom floor near a restroom, plugging in nightlights, cleaning clutter off the floor and stocking the pantry with post-surgery foods. However, other changes might require more effort, such as attaching handrails to stairs, installing a raised toilet seat and adding safety bars and/or a shower chair to a bathroom.
Buy Medical Supplies Ahead of Time

You don't want to have to rush around after the surgery trying to find everything that you need. Make a trip to the medical supply store beforehand and purchase whatever you might need following this particular surgery. A partial list of supplies to consider includes a leg elevation pillow, oxygen tanks, a walker or crutches, bandages for dressing changes, ice or heat packs and a bedside commode or urinal. Your loved one's doctor or nurse will be able to advise you on exactly what medical supplies to buy.
Assist with Medications and Wound Care

Your loved one might not be in a state to independently care for themselves, especially right after surgery—doubly so if the surgery involves anesthesia. Make sure that they take their medications on schedule and renew the drugs at the pharmacy as needed. Some care of the surgical site may also be necessary—such as changing bandages or draining the wound—so be sure to talk with their doctor about proper post-operative care and what needs to be done. Even if you don't have to do anything particular with the surgical site, keep an eye on it for any swelling or inflammation that could be a sign of infection.
Help Out Around the House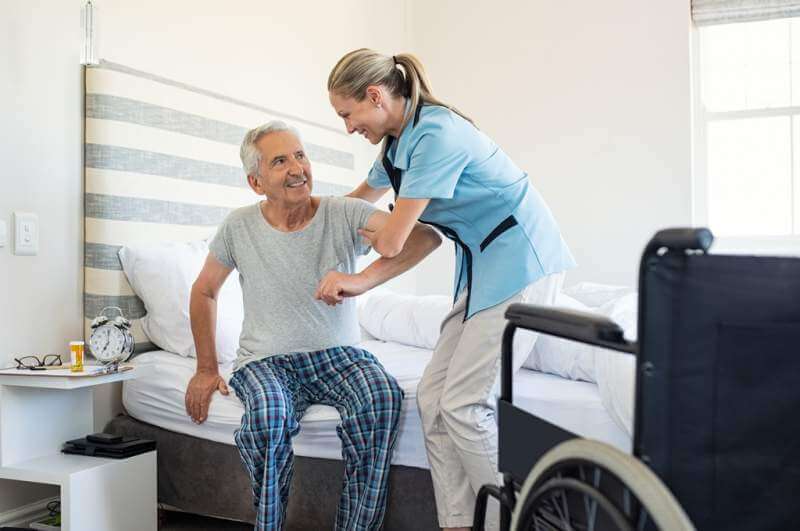 Usually, even simple chores are out of the question following surgery, even if just for a short while. Take over your loved one's portion of the chores, whether that's vacuuming, mopping, cleaning the bathrooms, taking out the trash, taking care of pets, mowing the lawn or watering plants. Shopping and cooking are two of the most pressing chores that patients need help with after surgery, so you'll definitely need to help with those tasks. But this won't necessarily all be on you, since friends and other family are often happy to help out and bring over casseroles or other food for people post-surgery. Reach out to your social circle to see who might be willing to help and be sure to communicate any dietary restrictions to them.
Coordinate Visits from Others

Speaking of friends and family, others will likely want to visit your loved one after surgery to cheer them up and see how they are doing. If your loved one has to stay in the hospital for a while, check with hospital visitor policies—such as the hours, number of people allowed in the room and any health restrictions—and communicate that to the visitors. Whether you're at the hospital or at home, talk with your loved one about their preferred times for visitors, whether they'd prefer a group or individuals, if they'd like gifts and other important issues. Don't be afraid to say no to visitors or ask them to come at a different time if your loved one doesn't feel up to visiting.
Act as a Distraction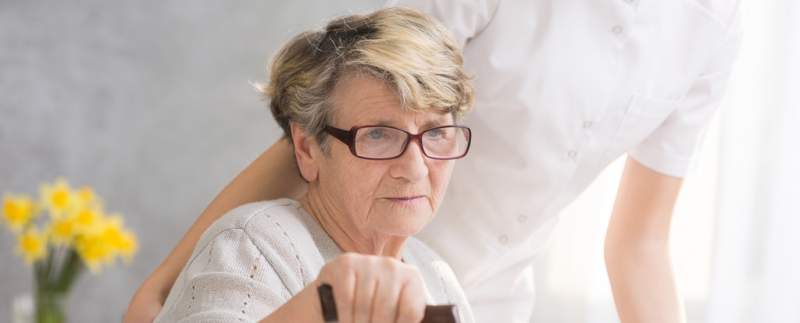 Boredom is a major challenge during recovery from surgery, especially if your loved one has to stay in the hospital. Distracting them with non-medical issues can actually help them manage the pain, so think of low-key activities you can engage in together: watching TV shows, reading books or magazines, doing crossword or sudoku puzzles, playing card games or videos games, and so on. Even just talking about something not related to the surgery can actually help take their mind off it for a while.
Seek Out Professional Help

You can be a huge help to your loved one after their surgery, but you're (probably) not a trained nurse or doctor, and you can't do everything on your own. If the recovery will take a long time or the risk for complications is high, consider hiring a part-time nurse or other professional to come around and help you take care of the trickiest tasks. You won't be able to care for your loved one if you burn out, so if you need to, bring in outside help and take care of yourself.
Going through surgery is physically, mentally and emotionally draining on both the patient and their loved ones—but it's all worth it to put the patient on the path to better health. Remember why your loved one had surgery in the first place and keep that in mind as you care for them after the operation.
About Dr. Dickson

Dr. Chris Dickson is a board-certified vascular surgeon and Fellow of the American College of Surgeons. After observing that patients were often found in ineffective positions after surgery, he developed the Lounge Doctor Leg Rest to help encourage them to practice proper recovery positions post-operatively. Dr. Dickson also recommends the Lounge Doctor for leg discomfort, venous problems and even lower back pain.