Do you wake up on Monday morning excited to go to work? Or, do you immediately start counting down the minutes until Friday?
If you're unhappy with your career or are feeling unfulfilled, you're not alone. A whopping 85 percent of people feel the same way.
What can you do about this? Do you need a career change? Or perhaps a change in the way you approach your career?
Whatever challenges you're experiencing in your career, a career performance coach can help.
Everything you need to know about performance coaching and the benefits of working with a coach is explained below.
What is a Career Performance Coach?
At this point, you might be wondering, "what is career performance coaching?" or "what does a career performance coach do?"
In a nutshell, career performance coaches help people improve their performance and accomplish goals related to their career.
A career coach can provide guidance as you work toward making positive changes in the way you think, the actions you take, and the mindset you have regarding your work. By making these changes, they can help you improve your performance in the workplace.
Career coaching can take place one-on-one, or a coach can work with teams, small groups, or even entire organizations.
Do You Need a Performance Coach?
Does everyone need to work with a performance coach? It's true that just about anyone can benefit from an objective pair of eyes. But, some people need to work with a coach more than others.
The following are some signs that indicate you might need to hire a coach:
You're feeling unfulfilled in your current career
You want to change careers or change roles within your company and don't know how
You want guidance on how to make changes to career but don't know whom you can ask
You've been doing a lot of aimless job-hopping
You keep getting fired or laid off
You've been in the same position for a long time but keep getting passed over for advancement
If any of these scenarios sound familiar to you, you might want to consider working with a coach.
Benefits of Working with a Performance Coach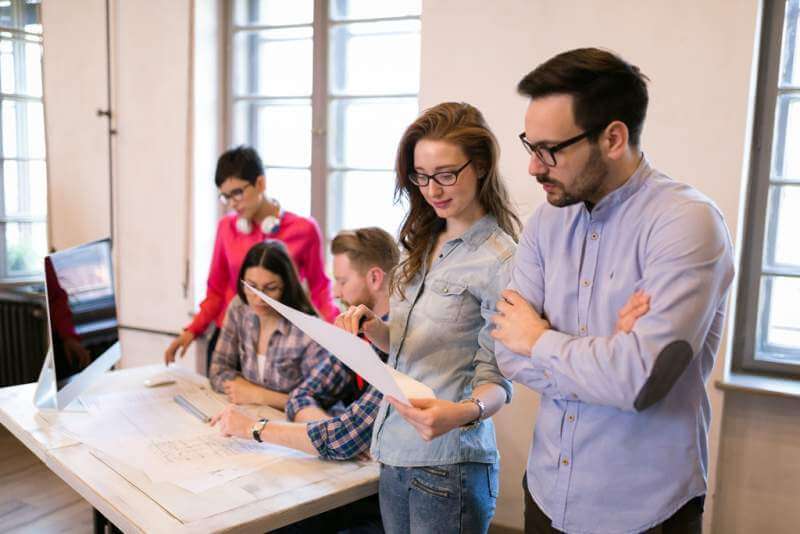 You have a general idea of what performance coaching is, but you might still have questions about why hiring a coach is important.
There are many benefits that can come from hiring a career performance coach, including the following:
Change the Way You See Yourself
One of the greatest benefits of working with a career performance coach is that you have someone who can take an objective look at your situation and tell what you're doing right and what you're doing wrong.
We all like to think of ourselves as honest, objective people, but that's rarely the case. Few people possess the self-awareness necessary for evaluating their situation and figuring out what they need to change.
Change the Way You See Others
A career coach can also help you change the way you see others. Maybe you're losing good employees because you don't recognize their potential. Or, maybe you're placing too much faith in people who are actually under performing.
If you currently hold a leadership role in your company, a career coach can help you take a more neutral position and determine what (and who) is working and what isn't.
Learn to Identify and Use Your Strengths
A good career performance coach will help you identify and use your strengths to improve your work and productivity. Many people underestimate their strengths or assume that a particular skill isn't useful in their work life.
A coach can help you find the unique strengths that make you a great worker. Then, they can teach you how to leverage those strengths to better serve your colleagues and customers.
Learn to Build Better Relationships
Do you have a tendency to only build relationships with people who look like you or have a similar background?
Working with a coach can help you recognize your tendencies so you can expand your circle and establish new relationships.
A coach can also teach you the skills you need to communicate more effectively with the people with whom you work on a daily basis.
Learn to Respond to Stressors Differently
What do you do when something goes wrong in the office? How do you approach setbacks or disappoints?
Do you look for opportunities to learn from the experience? Or, do you lash out or sabotage yourself? Are you setting a good example to the people on your team?
A coach can help you identify the ways in which you're responsible for your current situation. They can also help you respond to the problem in a better, more productive way.
Achieve Your Goals
Finally, a career performance coach will help you make sure that you're actually taking steps to reach your goals. They can provide support and encouragement, but they also won't let you get away with the same old stuff you've gotten away with in the past.
A coach will be honest and let you know if your decisions and actions are helping or hurting your career and getting you closer to achieving what you want to achieve.
How to Find the Right Performance Coach
Are you interested in hiring a career performance coach? These days, there are lots of people out there offering coaching services, but they're not all created equal.
These tips can help you sift through all the coaches out there and find someone who can help you:
Consider their experience and how long they've been coaching
Consider their business background
Find out what specific skills they have
Find out how many clients they currently have
Find out how many clients like you they've worked with before
Learn their coaching philosophy
Find out how they measure success
Remember, it's important to expand your horizons and consider several different poaches. Don't just hire the first person you find.
Start Working with a Performance Coach Today
There are lots of benefits that come with hiring a career performance coach to help you through your entrepreneurial endeavors.
Whether you need help communicating with clients, overcoming setbacks, or finally putting your plans into action, a coach can help you stay focused and make sure you accomplish what you set out to do.
If you want to start working with a performance coach, contact us at Blair Wellness Group today.
We offer a variety of coaching, counseling, and therapy programs to help you overcome obstacles and improve your quality of life.