Stress is a serious problem and finally, more and more institutions are acknowledging its negative effects on a person. This is especially important for mitigating the workplace stress since after all employees spend at least 8 hours a day at the office. Of course, employees feel certain pressure at work which is unavoidable, but when that pressure becomes unmanageable it turns into stress.
This problem affects workers all over the world and even the most developed countries like the USA or Australia haven't developed stress-free working conditions. Namely, one in five Australians has taken leave from work due to stress, while in the USA that number is even higher. One of the ways to deal with this issue is incorporating employee wellness ideas that will rejuvenate your office and create more comfortable working conditions.
Buy everyone branded water bottles
Even the smallest thing can have a huge impact. For example, if you buy branded water bottles for your employees they will be encouraged to hydrate regularly. Water is very important for the body and mind to function properly which will also keep your employees more focused and concentrated at work.
Additionally, provide your employees with the source of fresh and clean water where they can fill their bottles and keep them at their workstations. While at some countries like the UK, regulations define that company has to provide drinking water to employees, it's also something that should fall under common decency. Moreover, recommend your employees an app they can install on their phones or computers to remind them to take regular sips.
Organize team building activities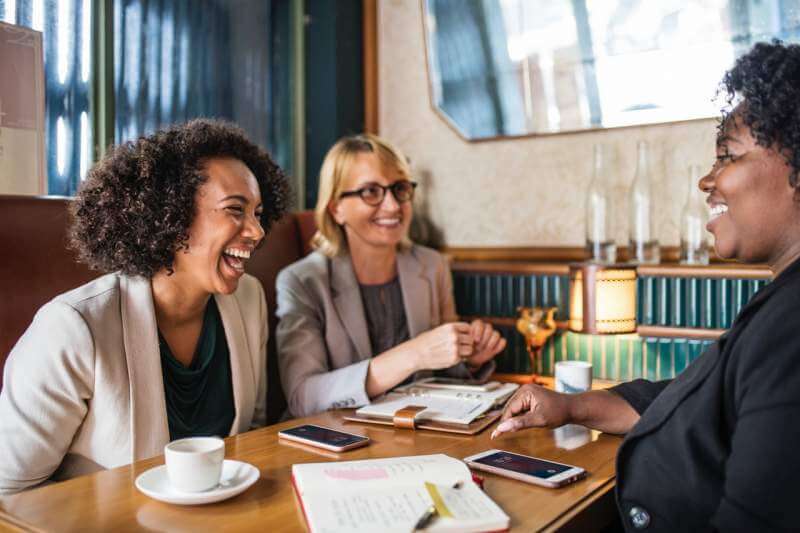 Team building is actually the easiest way to create a more positive ambience at work and thus make your employees feel more comfortable. However, it's important to choose activities which are more about social interaction like bowling or hiking in order for employees to get to know each other. Organize a day-trip to the national park in the area or take them to a retreat during a weekend, but make sure to forbid any business talk and encourage them to socialize and have fun.
Decorate to rejuvenate your office
Since your employees spend a lot of time indoors, you can make them feel better by creating a calming environment. For example, a Zen garden with water feature, stones, and sand will offer them a peaceful place to clear their mind and relax. If you have a balcony, add a seating set and surround it in greenery which will be a perfect spot to spend a break or have lunch.
Make the workplace more comfortable with ergonomic furniture and artwork on the walls depicting serene scenes like flowers, forest or water. The colour scheme is very important, as well, so use neutral and pastel shades with a splash of vivacious tones like yellow and blue to make the space lively.
Offer healthy meal options
Although your employees like to go out for lunch, offer them an option to stay in and have lunch at the company's dining area. Do this at least once a week in cooperation with a caterer offering diverse meals that will cover vegan, vegetarian and kosher diet preferences, among other things. This way you will promote a healthy diet and help your employees take more care about what they eat.
Research practices around the world
In Australia, claims regarding mental health at work mostly happen because of stress even though the country is tirelessly trying to deal with this problem. Employers are always looking for practical solutions so, for example, finding massage chairs in Adelaide or on staff masseur in Melbourne companies are becoming a common practice.
On the other hand, in Japan companies organize karaoke nights for their employees at least once a week since singing is a proven way to relax and de-stress. Some countries like Sweden abandoned 8-hour workdays in favour of 6 hours, which was found refreshing and liberating by many employees. Researching how other employers and the rest of the world deal with work-related stress can give you ideas to help your employees and even change policies in your own country.
Encourage your employees to do yoga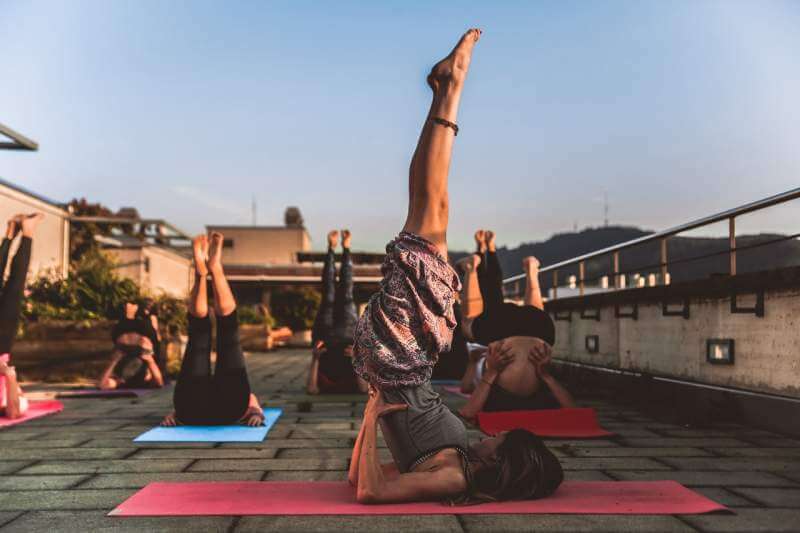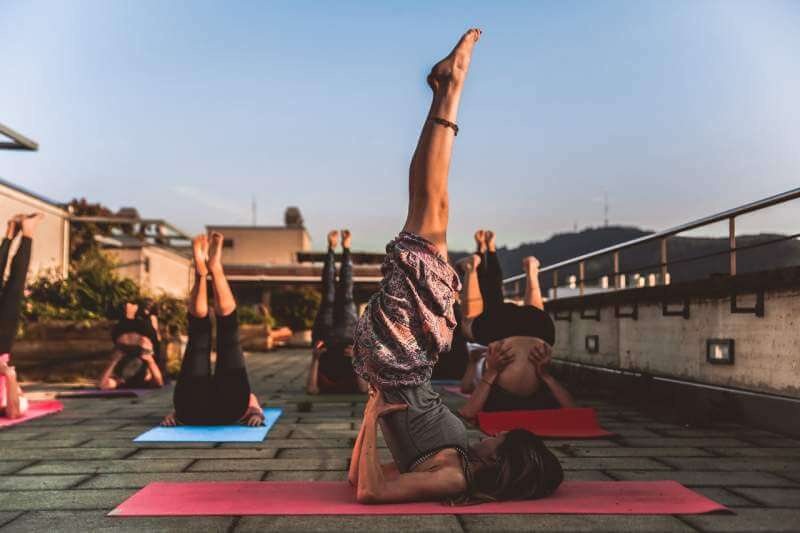 Yoga is a great way to keep the musculoskeletal system in shape which will do a lot of good to employees who sit or stand for long periods of time. This will relieve the pain they might feel in the lower back and neck, as well as encourage them to stretch more often. Additionally, yoga can teach them how to properly meditate and calm down in stressful situations.
There is a number of ways you can encourage your employees to practice yoga that will fit any financial plans. You can get a discount for your employees at the local yoga studios or you can hire an instructor to create lessons especially for your workers and their needs.
Remind them to take regular breaks
Staying constantly focused on work without taking enough breaks can build frustration and anxiety. One way to remind your employees to take regular breaks is to suggest an app that will do just that. However, you can also build a kitchen area with a coffee maker, beverages and healthy snacks to inspire them, even more, to get away from their workstation and stretch their legs.
Lastly
When you are looking for employee wellness ideas that will rejuvenate your office has in mind that stress negatively affects productivity. And so, spend as many funds as you can to provide your employees with the best conditions to deal with work pressure. Sometimes even the smallest things, like a massage chair or healthy snacks can make a difference and improve your employee wellbeing.
About Author:

Emma Williams is an Australian writer with a master's degree in business administration, who has a passion for anything lifestyle and design related. She spends most of her time redecorating and participating in house projects. As a great nature lover, her biggest pleasure is spending time in a small cottage by the river. https://twitter.com/EmmaWilliams204