Dubai's food scene is enjoying a serious boom. If you're an entrepreneur, chef or restaurateur, it can be worth your while to think about being part of the city's flourishing culinary industry.
Whether you're still coming up with a concept or you want your establishment to be known as one of the most romantic restaurants in Dubai, there's no better time than now to do some research regarding the possibility and benefits of entering this emirate's local dining scene.
Understanding Dubai's Culinary Industry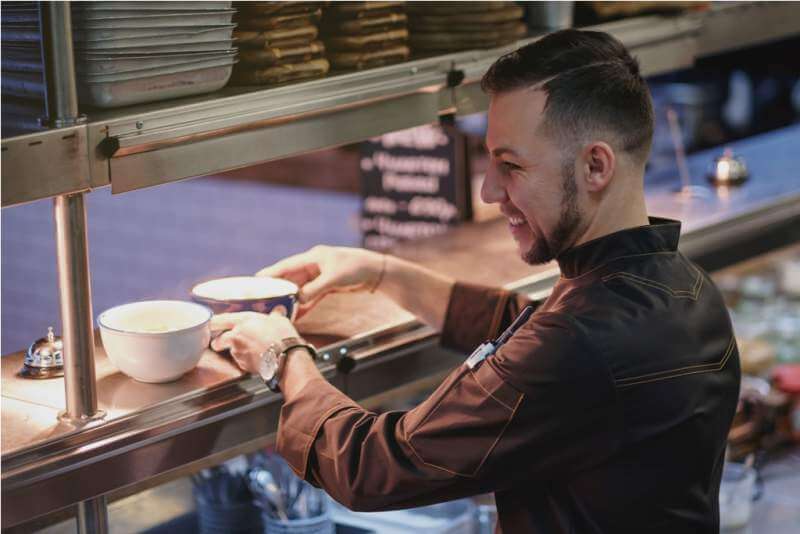 At present, Dubai is home to thousands of different dining establishments. These include casual and fine dining establishments, cafeterias, food courts, cafes, food trucks and dessert parlors that serve a variety of cuisines. A number of well-known chains and other restaurants are set to open this year as well. Certainly, there are smaller establishments that will soon open under the radar, too.
But even with the numerous dining establishments already open here, Dubai's food scene is still undervalued. This is mainly because up until now, no restaurants here awarded with the highly coveted Michelin star. Although there are several dining establishments owned or managed by chefs with Michelin-starred restaurants, the lack of an official Michelin Guide in the region means that certain restaurants won't get the recognition they deserve.
So what does this mean for interested or future food entrepreneurs in Dubai? It means that you need to put in some extra effort tocome up with the right dining concept and open a restaurant that will truly stand out – one that can be at par with prominent and multi-awarded culinary establishments.
Traditional Emirati and Arabic Cuisine
Majority of restaurants awarded with Michelin stars serve traditional, authentic cuisines: French, Italian, Spanish, Japanese, etc. Dubai, unfortunately, does not have that many local restaurants that specialize in traditional Emirati or Arabic cuisine.
A great concept you can therefore consider is a high-end restaurant which serves authentic Emirati or Arabic dishes. Putting your own spin on traditional dishes to come up with modern interpretations can be an amazing idea as well.
Once a trend in serving authentic Emirati or Arabic cuisine is evident and its popularity consistently increases, this will help prove the point that Dubai has a mature dining scene. As such, it should be worthy of a Michelin Guide. And if you are one of the pioneers in this culinary concept, you can take pride in the fact that you helped put Dubai's food scene on the map.
Using Only the Highest Quality Ingredients
If you claim, for example, that you serve the best burger in Dubai, make sure that you back up this assertion. This means that you should always use only the best ingredients in all the dishes you serve and there should be no compromises on quality. Your customers should be satisfied with everything they eat from the beginning to the end of their meal. They must never feel that they overpaid for their meals.
Serving only the best foods should be your priority regardless of the cuisine you are known for. It is one of the best ways to ensure you get repeat customers and that your restaurant gets new ones on a constant basis.
Showcasing Local, Organic Ingredients
Using only the best ingredients should be a priority. But you can also go one step further and use local, organic ingredients in your dishes.
Elsa, a fine dining restaurant in Monaco, and Geranium, a renowned organic restaurant in Denmark, are just two of the most popular establishments that have been awarded Michelin stars because of their farm to fork concept. Dubai also has its fair share of locally grown organic produce and there are options for protein and seafood as well. Your restaurant can be one of the few establishments in Dubai recognized for the use of local and organic ingredients.
Superb Service
Aside from your food, providing impeccable service is a must as well. Restaurants that get great reviews and commendations not only provide scrumptious dishes but are known for having the best wait staff as well.
As such, to stay on top of Dubai's highly competitive culinary scene, you need to have well-trained staff. They have to continuously undergo further training in order to stay on top of their game and become excellent representatives of your brand.
Breaking into Dubai's food scene can be tough. But by having the right concept, using the finest quality organic and local ingredients, and providing the best service, your chances of finding success will be higher.
AUTHOR BIO
Kunal is a passionate leader, boasting a long track record of successful management across a variety of business industries in the UAE. He founded Bazxar in the DIFC, the most exciting bar in the city that looks feels and tastes like nowhere else in Dubai. He is also notably the founder of the award-winning El Sur, a contemporary Spanish restaurant located in the Westin Dubai. In addition, he is the founder & CEO of PretTo Go, a brand of organic and healthy cafes located across the UAE in 8 business clusters in Dubai and Abu Dhabi Airport.