Keeping your home clean and tidy provides a wide range of benefits for both you and your family members. You may or may not be so willing to keep your home as clean heaas it should be, but you should know that keeping your home clean is instrumental in allowing you to lead a healthy and fulfilling life. To boost your motivation, here are 5 key benefits of keeping your home neat and tidy.
1. Reputation
This may not be the main reason why you should keep your home clean but peer pressure can be a huge motivating factor to clean your home as no one wants to be the 'dirty-home person' in their group of friends. Your friends and family members may be reluctant to visit you if you have all manner of filth and dirt in your home. Cleaning your house regularly allows you to comfortably entertain guests without worrying about whether they are staring at your dirty floors or the pile of dishes in the sink.
2. Pest Prevention
This is one benefit that goes without mentioning! A dirty home is a favorable habitat for pests such as insects, rodents and ants. Spoiled, rotting or exposed food can easily attract pests to your house, and the only way to keep pests at bay is to keep your house clean. Always throw away any leftover food you have in the house and also cover any pieces of exposed food such as fruits and vegetables so that they do not attract flies and insects.
3. Mental Health Benefits
The sight of a dirty and untidy house can be draining on your mental well-being, especially if you suffer from anxiety or depression.
4. Physical Health Benefits
A dirty home can lead you to breathe in toxins and pollutants that are harmful to your health, especially if you are prone to getting allergies or suffering from respiratory ailments like asthma. Rotting food or garbage can release toxic compounds into the air that cannot be eliminated by simply using an air freshener.
5. Pleasant Environment
A neat, clean and tidy home is a very pleasant and conducive environment to live in! Isn't convenient and nice to be able to find everything you need in the house without having to go through piles of junk and garbage? In a clean home, you don't have to worry about pest problems and nasty smells. You'll generally find yourself enjoying spending time at home.
6. A Healthier Family
This is an obvious benefit, but very important! Dander, dust, mold, and bacteria cause everything from asthma to allergies. Cleaning your house regularly can reduce the risk of sickness, and improve overall family health and well-being.
7. More Opportunities To Be Hospitable
From personal experience, if I have a friend come over and my house is a mess, I'll most likely have to over-explain why my house is in the condition it is in. It's not only embarrassing but also causes me to become super anxious about what they think about my house and what they think of me as a person! Though your home doesn't have to be spic-and-span in order for you to be hospitable, it is important to always ensure that your home is organized and presentable so that you do not find yourself in an unpleasant situation.
8. Less Maintenance and Repairs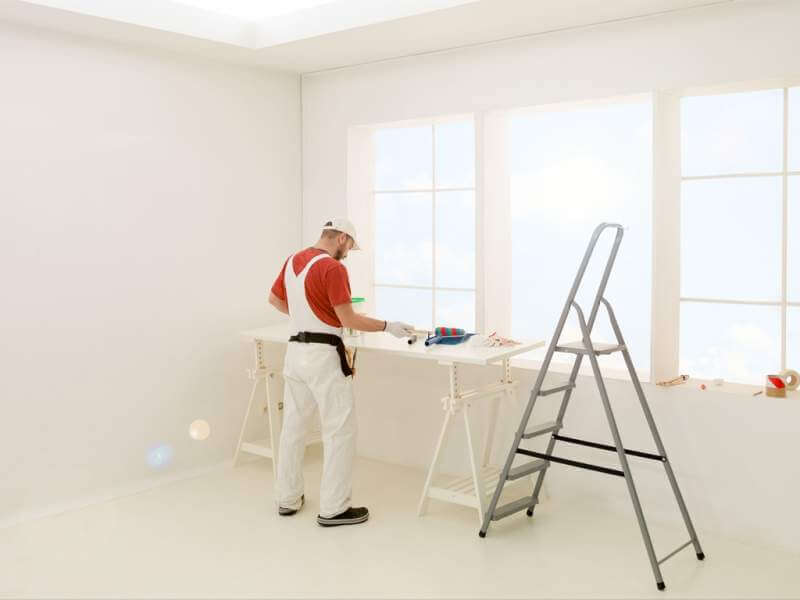 When you keep fixtures and appliances in your home in good condition, you'll not need to spend a lot of money on costly repairs or replacements. How do you keep them in good condition? By cleaning them regularly! This may not seem like a huge deal, but I for one hate incurring unnecessary costs, even if it means putting extra care and attention to keeping important appliances like my dishwasher running okay. If you're not sure when to do this extra cleaning when you are already struggling with the basics like cleaning dishes and doing laundry, try coming up with a regular cleaning routine. Having a regular cleaning schedule allows you to make time for one major cleaning task every week or month without too much hassle. If you need lock repairs you can search for top-rated local locksmith for home services.
9. A Quick Burst of Physical Activity

Some cleaning here and there can really get your body moving and heart pumping, especially if you're doing tasks like vacuuming floors or scrubbing down the shower. Specifically, vacuum cleaners can be heavy to lug around, so it's like lifting weights without knowing it. If you're not a big fan of exercising but want to stay healthy and active, just wear some rubber gloves and do some cleaning for about 20 to 30 minutes. You'll be sweating without having to enroll for a costly gym membership.
9. No Wasting Time
This may sound trivial but taking time to put everything in the house in its right position after use can have an amazing effect. You will spend less time finding the things you need and you will have less of a mess to deal with as well. Because of this, you will save plenty of time which nowadays is just as good as money! This is the only tool you need to keep everything in your house organized. I have plenty in my home to prove it!
10. Local Locksmith For Home
There are many benefits to having a local locksmith for a home service provider on call because people who lose their house keys or need better security can contact one through speed dial. It's important to have a good security system or strategy on tact to keep your family safe from potential burglaries. Make sure to visit look for the best local locksmith for a home in your area.