Among many diet methods, keto diet stands out because it encourages the consumption of fat. Other diet methods usually tell you to stay away from fat, which sucks, because usually the tastiest, saliva-inducing food are stuffed with fat. Turkey, barbeque, cheese, anyone?
I'm not saying that you can eat all of those fatty food as you wish just because you're on a high-fat diet. There are two kinds of fats, the good one and the bad one. The good one you can find in coconut, avocado, nuts, chicken, and others. The bad one you can find in palm oil and red meat. However, this diet is definitely more appealing than those that allow you to eat nothing except green leaves and fruits.
Of course, there are always two sides on a coin. Keto diet sounds good, but it also requires some effort on your part to make it effective. Now, the question is, are you willing to make the effort?
What high fat, low carbs means
You must be familiar already with low-carbs diet.Most of diet methods discourage carbs. Too much carbs and your body will change it into fat, storing it under your skin and bones, and make you fat or even obese. Therefore, in diet, carbs generally is seen as the bad guy. And what do we do with bad guy? We stay away from it.
However, staying away from carbs often make most of us miserable. It forbids bread, donut, cake, rice, noodle, and such, except for the tiniest amount. Usually, under 50 gram a day.
The idea is to not give your body its main source for energy, so your body must turn to the other source: fat. When your body consumes fat, you lose body fat, and therefore, body mass and body weight.
Keto diet is called so because when you limit carbs intake on your body, your body goes into ketosis. It releases ketone that will process fats in your body into energy. In keto diet, you're letting your body to release ketones by depriving it from getting carbs, and then feed those ketones with fat.
Low energy during keto diet
50 gram of carbs a day, if you convert it to food, would be equal to a slice of bread. And, you better not get any hidden carbs from any other food, like starchy snacks of vegetables. Can you sustain your day to day activity with just a slice of bread?
You can't. When you follow keto diet appropriately, you would still get energy from the fat you consume, such as from avocado and cream or nuts. However, sometimes your body would still crave carbs, need carbs, even after you fulfil its need with fat.
That's why, you can feel low on energy during keto diet, especially in the earlier stage, when you are still in transition period. This is called keto flu. Symptoms including headache, fatigue, and general low mood and low energy.
Trick that helps during low energy day
Now before you protest on the word 'hack', because it implies on shortcut, I want to tell you that it's simply some neat tricks to keep you sticking to your keto diet. Keto diet does require some effort on your part, but fear not, you can minimize them with the tricks below.
Fat Supplement
Personally, I think supplement is essential when you are on a diet. You are limiting your food intake, so, there's got to be some nutrients left out. In keto diet, obviously, it is carbs. Carbs is fuel for energy, not just physical, but also mental. Of course, the idea of keto diet is to let the ketone creates the energy from fat. However, if you don't have enough fat, you'll have to find it somewhere else.
Finding good fat could be hard. Avocado and cream are some of the easiest to find, but when you are, say, working on an office with limited cafeteria menu or eating out often for work stuff, it's somewhat hard to make sure your food is full of good fat. Keto Kreme is personal favourite of mine, because it actually improve the taste of my drink instead of ruining it.
Vitamin and Mineral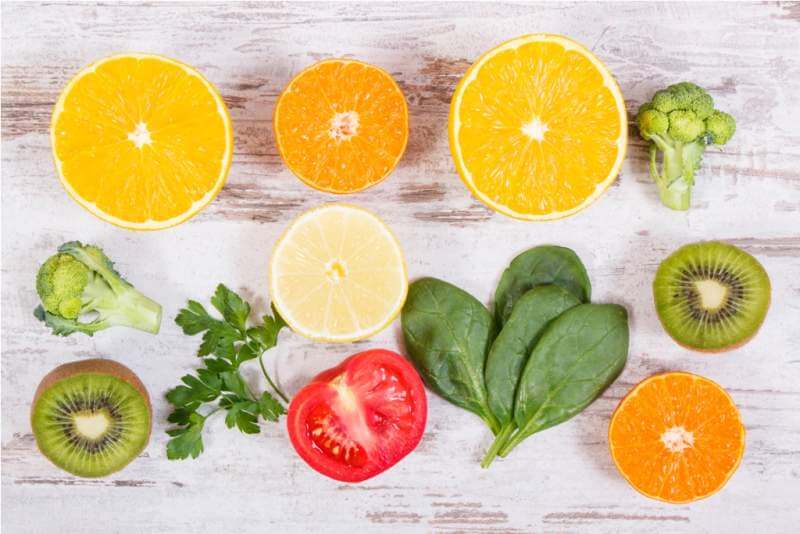 The logic is the same with taking fat supplement. Not consuming a certain range of food means we're missing some vitamin and mineral. Grains are usually loaded with vitamin and mineral, but in keto diet, you're only allowed to consume carbs under 50 grams. Not much. So, you must prevent any deficiency with multivitamin and mineral supplement.
Stress Management
What is your comfort food? Usually, you would answer with noodle soup, cakes, donuts, sweets, and ice cream, basically things that are loaded with carbs or sugar. There is scientific explanation on this. Our ancestors, the people living in the Stone Age, weren't as fortunate as us food wise. Because they were hunters and food gatherer, they didn't always get to eat every day. Therefore, it was ingrained in their instinct to eat as much carbohydrate as possible whenever they could, since they would need it to conserve their energy.
For us in this millennium, who wants to keep our body healthy, this could be a disaster. But, can you fight instinct?
You can. You can have resolution and willpower to not eat those food, no matter how much you crave it. You can also do it with less willpower. You simply just have to make ideal condition where you won't need any comfort. So, try to manage your stress. Meditate or journal instead of stress-eating.
So, the bottom line is, keto diet is not a one-time fix for your body weight problem. It's a lifestyle that will help, though. You just have to remember that it takes effort to get the full benefit of keto diet. Thankfully, there are hacks for the diet, to save you some willpower, like what we mentioned above.
Do you have any experience with keto diet hacks? Share some with us all.