Believe it or not, your smile is the first thing people notice when they meet you. Your smile defines your personality. Your smile says a lot about you.
A smile has the power to know a lot about your Oral Health. It explains a lot, the no. of times you brush, how well do you take care of your teeth or whether you smoke or not.
It is therefore very important that you maintain a good Oral Health as good oral health not only is important for overall health, but it also reflects your true personality.
And if we are talking about oral health, then sparkling white teeth is what connects first. Everyone wants a perfect, whiter and brighter smile. But what do we do for the same? Yes, brushing twice a day and taking good care of your Oral Health do make a difference but many a time it also happens that with age and time the color of your teeth wears down or their gums might recede. This then can be a worrisome case as your biggest asset your smile is affected.
But we have a solution for enhancing your smile. With advancement in dental technology we now have all the means to correct your smile. The smile designing treatment available today can help you overcome all the issues. There are many advantages added to the smile designing treatments such as:
It helps you to build confidence
Give a boost to your career
Improves your love life
Improves your social life
Yes, a smile makeover can have all these advantages and a few more. It is therefore recommended to go ahead with it if you have not so good smile.
But under certain conditions, it is recommended that you undergo the smile designing treatment immediately.
Stained Teeth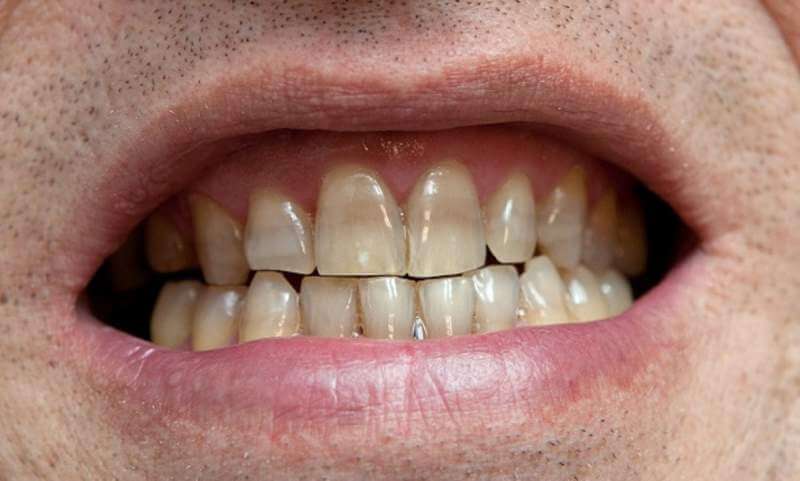 Having stained teeth is a major reason for one undergoing the smile designing treatment. Teeth can stain due to various reasons. If you consume black coffee, tea, cola, etc. frequently, then the chances of staining your teeth are quite high. And smiling with stained teeth is a big NO-NO. It immediately loses out the interest of the person talking to you. Moreover, if you work in a corporate environment, then stained teeth might affect your job and the position you work on.
Getting your smile enhanced with the smile makeover treatment will for sure make a difference. Not only will it help you to get rid of the stains but will also improve your Oral Health as when your dentist is undergoing the process he closely monitors every action of your mouth which later helps to improve your Oral Health.
Gapped Teeth
Having gaps in your teeth is also an indication that you need to undergo smile correction treatment. It not only has aesthetic concerns attached but also is harmful to your oral health. The food that you eat can get stuck between your teeth and bacteria feeding on the same can cause cavities. This eventually leads to tooth damage.
This can very well be corrected by two procedures – Braces & Bonding.
Braces, as we all know, act as a way of connecting teeth together. It can be done both with metal wires and without it. The new-age braces are funkier and cooler to wear, they are available in various colors. If one is not comfortable with metal braces on your teeth, then you can also go for clear aligners. Clear aligners are transparent trays designed especially for your set of teeth and help in shifting the teeth into their right position.
Bonding, on the other hand, is placing a substance which is like putty in between your teeth where the gap exists. They look exactly like your natural teeth. Being a fluid material, it requires hardening of bonding which is usually done with ultraviolet rays. Your dentist does shape it according to your teeth structure.
Crooked Teeth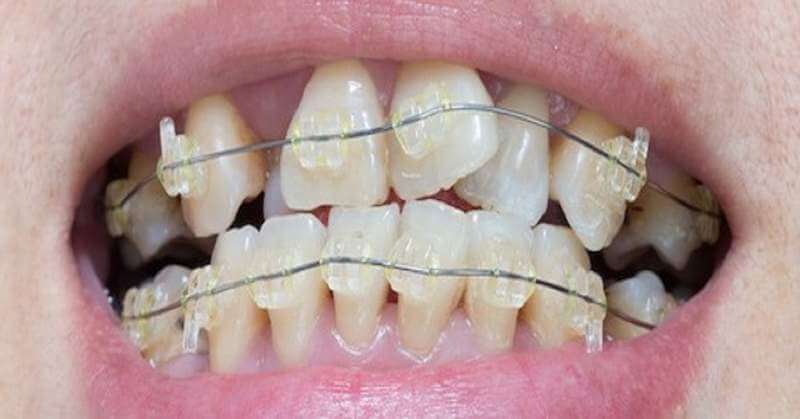 Having Crooked Teeth does not necessarily demand to undergo smile design treatment. The major issue with crooked teeth is that it can cause cavities which can then damage the teeth. Moreover, it can have aesthetic concerns attached. It can lead to self-esteem issues as people shy away from smiling or cover their face while smiling with crooked teeth. The ideal solution is braces which are recommended by the doctors. But there are various other ways which can only be talked about once you visit a dental clinic and get yourself examined.
Chipped, Broken or Missing Tooth
One can have chipped or broken tooth due to various reasons such as accident, trauma, poor oral hygiene, etc. But the good thing is that you need not to live with this condition. Your dentist can for sure help you from getting rid of a chipped tooth.
The two most common solution to the same is bridges or veneers. These two treatments help to cover the broken or chipped part.
Missing tooth, however, will be treated by placing a Dental Implant. It acts exactly like your natural tooth and gives the look and appearance of missing a natural tooth.
The above-mentioned conditions are important and should be reached out immediately until the issue increases and the loss changes to be severe. Today, we even have the digital smile design options available which are a far more advanced technique that we had in the past and can be undertaken by the cosmetic dentist.
Look for the smile makeover cost and get clear of all your doubts and apprehensions about the pricing of the same.