You have been suffering from a spinal cord injury because you were involved in an accident a few years back. It was serious, but with therapy, proper diet and support from your friends and family, you were able to get through those trying times. However, now that you're well and back to your usual routine again, you're thinking of injecting exercise into your lifestyle. You think that this will be beneficial to your health, to your mindset and even to your outlook on life. For you, this is also an avenue to relieve the stress you're getting from work. Sure, you can always go ahead and run a few miles in your neighborhood anytime you feel like it, but one thing is stopping you – your spinal cord injuries. You don't want to jump to a decision immediately without considering your injuries because you're scared that it might worsen once you make the wrong choices.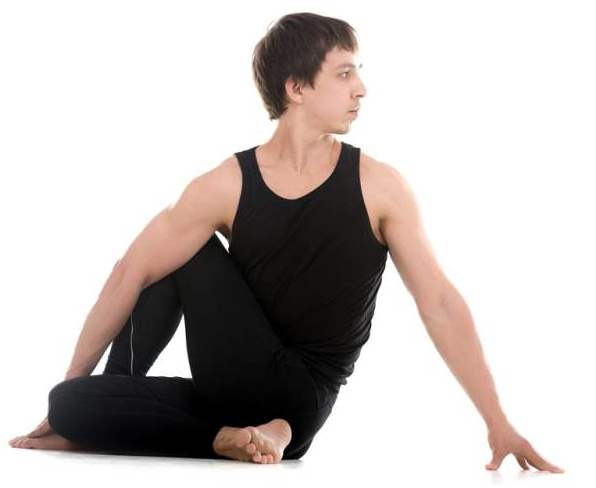 Now that you have an injury, it's challenging to engage yourself in something because this could pose risks to your recovery and wellbeing. There's no question as to the benefits exercise can give you, but you have to be cautious with what you do and how you do it because one small move can have drastic effects on your life – and you don't want those effects to be negative. To ensure that your exercise will be beneficial to you, here are some key considerations when doing exercises for your spinal cord injuries:
You should ask your doctor first: You might argue that now that you're doing well you no longer need pieces of advice from your doctor. No, you're wrong. Your doctor should be informed of all the decisions you're making especially if it involves your health. Their opinion greatly matters. So even if you're all pumped up to exercise and have already prepared your sneakers, when your doctor says no, it's best that you follow their decision over yours. They're experts in their field so you can be sure that whatever instructions they give to you, are nothing but the best for you and your injury.
You should never overdo it: Again, exercise can bring a countless number of benefits to your body. It can provide relief for most back pain and can improve your flexibility as well. But since you have an injury already, knowing when to stop is crucial in the process. You should not force yourself to exercise because eventually, this can result in complications of your injury. Be sensitive to what your body is telling you and stop if the pain becomes unbearable. Know what your body can't and can do, and make sure that you stick to the latter.
You should think out of the box: Many people would believe that the only way for them to exercise is by enrolling themselves in local gym memberships and straining themselves with clunky machines – and you can be one of them. Gyms are not the only option you have for you to exercise. And for someone like you who has spinal cord injury, the gym isn't necessarily the best option for you. Remember that the key to an effective exercise routine is the quality, and you can still do that even when you're outside of the gym.
To prove the point that exercises are not only limited inside the gym, here are some of the exercises you can try out even if you have spinal cord injuries:
Yoga: This is appropriate for you as you get to enjoy healthy breathing during the stretches that you do in yoga. Yoga can also help reduce the pain you're feeling after days (or weeks) of sitting in your wheelchair.
Water Aerobics: It doesn't matter if you're able to swim safely. As long as you can keep adequate support for your body while being in the water, you can certainly do water aerobics! The water can reduce the pain and joint trauma, and can also help support your weight if you've lost a portion of your mobility or sensation.
Seated Aerobics: There are also workouts which you can do in a wheelchair. Focusing on your upper body can aid in your posture. You can opt to work towards more muscle control and strength if you're able to slowly move your lower body.
Walking: If your spinal cord injury is incomplete or you have only sustained nerve damage because of the injury, you may still be able to walk. You can maximize your muscle function by walking frequently.
4. You should not go high impact immediately:
Your body can't possibly cope with high impact exercise especially if you're doing it for the first time. It's not only risky to your body but to your injury as well. This means that when it's your first day to exercise, don't go off trekking for two hours straight or run non-stop in the city. Instead, you can start by working with lighter weight with more repetitions and gradually increase your weights in the coming days. Doing this will be safer for your injuries and can yield better results in the long run. Keep in mind that when it comes to exercise, sometimes less is more.
5. You should never forget to cool down:
Cooling down should be part of your exercise regime. Regardless of the exercise you choose to do, you should never forget to cool down as this can help stretch fatigued muscles from the exercise and will allow your heart rate to return to normal. And yes, even if you only jogged or ran for five minutes, cooling down is still a requirement.
6. You should always hydrate:
The bony structures in your spine aren't the only thing that holds your spinal cord in place and keeps them stable. There are also muscles surrounding them and they too have an important job in making sure that your spinal cord functions as required. Those muscles need care (and attention) especially after a dose of exercise, and the best you can give them is hydration. It's best that you drink plenty of water during your exercise routines but if you finished your workout and didn't have the time to drink, make sure to focus on drinking at least eight ounces of water immediately and then plenty more during the day.
In conclusion
Even if you have injuries, that doesn't mean that you can no longer do anything to keep fit. Sure, your movements might be restricted compared to other people, but for sure, there are hundreds of ways how you can still exercise without compromising your injuries. You just have to be careful of what you do before, during and after your exercise session so it can only bring advantages to your injuries, and not do the complete opposite. And since you're still starting to exercise after sustaining the injury, doing even the tiniest movements can be scary, but with the information presented in this article, you can guarantee that exercising can still do wonders for your body! If by chance your injury was caused by someone else, you can seek professional legal advice from a lawyer like the one here for more information.
About Author – Jewel Spencer

Jewel Spencer is a promising young law enthusiast. Her pieces offer a youthful perspective on common law topics. Jewel is your go-girl when it comes to sports, and she is often seen jogging when she has free time.