Yes, you can give your room an ultimate makeover without breaking the bank. Your room represents you, so you really need to take care of it by giving it an easy, affordable makeover. Giving your room the much-needed makeover is a top priority.
The way you beautify your room will determine how happy or relaxed you would be as well as how much fun you will have. So, know the type of colors or lighting that is ideal for your room, decide what suits your needs and desires- all these will greatly improve your life. Below are top 10 tested and proven ideas that can help to give your room an ultimate makeover:
Bedroom: the palace of peace
Your bedroom is very important to your life. This is where you spend about one third of your life. Most people don't think about their bedrooms when they want to do makeovers for their homes. Beautifying this palace of peace can accentuate your personality.
What preferred color would you like to use? You may go for a universal, gentle blue. When you are choosing color for this important part of your home, ensure you select something that comes with soothing colors.
Selecting neutral colors is good, but try and choose something that is little more adventurous. It can be both cold, and warm with good lighting option. Select something that will create a space where you can rest. Get a headboard if you don't have one.
Remove any excess luggage that is not in use from your room. Have at least two lamps in your room, and don't choose something that is too bright. Create a serene and calm atmosphere in your room where you can read.
Any unused clothes in your room should be giving out to charity organizations like Red Cross. Free up some storage space in your room- by doing this, you will be doing your home a great favor. Install beautiful window blinds especially the ones that comes with many beautiful colors. Take a picture of your room and after you are done with the changes, you will see how amazing your new room will look. . See these ideas on Top Reveal Blog.
Living Room: Active and Elegant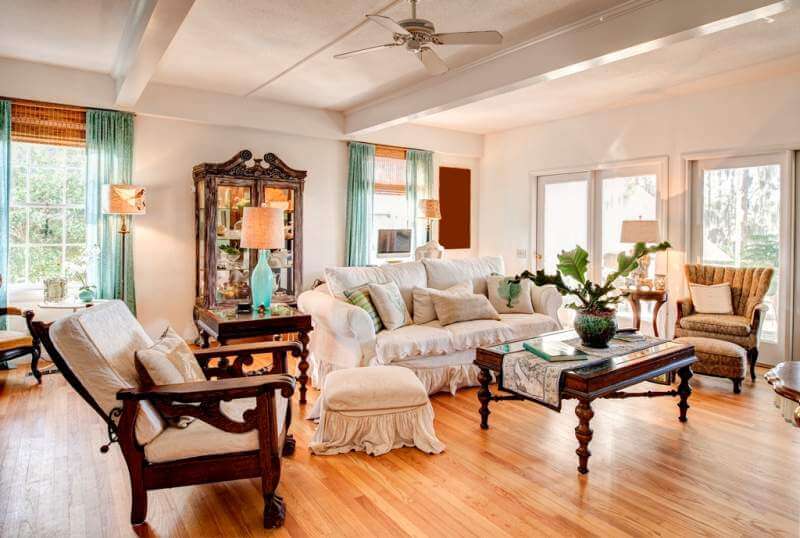 This is one of the most unique and diverse room in your home. You can beautify it with different colors and patterns of all kinds. It is usually the preferred choice if you have visitors or when you are playing or catching fun with your family.
This is why the colors you use in beautifying it should be active; it should be something that will make your heart to glow. You can go for bright, soft pink, bold colors or any color that will suit your tastes, needs and home.
Choose some new ideas
Don't use tired blinds and curtains- they will make your room to look unattractive. Thus, make sure you invest in buying new window decoration materials such as latest designs of curtains and blinds- they will surely add value to your home. Take time to browse through the internet or visit your nearest mall, you will see multiple ready made options.
Add some greenery
Adding branches, plants, leaves and flowers remain some of the great things you can do to freshen up your home. Greenery is not expensive and it makes your room to look great. There are many reasons why you should add some greenery, but the main reason is that it adds natural element and texture to your room.
Choose the right lighting
Good lighting adds so many value to your room- it brings life to it. If you are selling your house, the type of lighting your room has can even increase the value of the entire property. A brightly looked room shines, appears open, airy and highly welcoming, while a poorly lit room looks cramped and dark. What you should do is to ensure the lighting is at different layers of the room.
Put some tall floor lamps in strategic places and watch your room shines brighter and welcoming to guests. If you are operating on a high budget, then try to remove outdated ceiling fixtures and replace them with modern lights with attractive features.
Create a gallery wall
Do you have spare space in your room which you aren't sure of what you can do with it? You can adorn them with treasured pictures of your family and friends, framed prints, beautiful holiday maps, etc. Depending on the size of the room; make sure the gallery wall has a polished look.
Gallery wall is surely a great talking point in your home- this is a place most people come to take pictures when they visit. Feel free to update this gallery wall with fine pictures and prints.
Update your cushions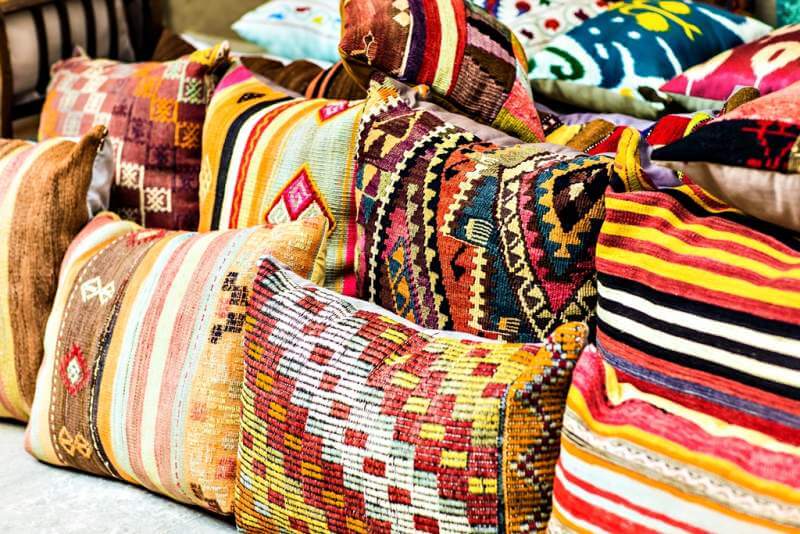 Try to remove throw pillows in your room and add new designs of cushion, which comes with different patterns, sizes and colors. Getting new cushion is the most cost-effective and quickest trick that can enhance the appearance of your room.
Hanging chairs
There are some days we may feel like staying quietly at home and engage in some thoughtful thinking. During those times, hanging chair may be our best partner. There are different types, sizes and shapes of hanging chairs. It comes with a lot of playful elements sometimes with flower pots.
Think about wallpaper
Wallpaper is an awesome decorating tool that has the capacity to transform your room. It looks on the linen cupboard or interior of your room or space. Decorate your room with beautiful wallpapers and you will smile anytime you enter your room.
Spreading carpet
Spreading carpet on the floor of your room is one of the coolest things you can do to give your room a new look. If the carpet is outdated or spoils, try to replace it with another new carpet.
Was this article helpful?