Nowadays, everybody has realized the importance of having a fit and healthy body. No matter what the age, gender, occupation is; people are concerned about their weight and do everything to have a good looking physique and attractive personality. Exercising and dieting have become the topmost options to lose some extra pounds but you have to invest some time to avail the results. To grab easy and quick outcomes, people use to take shortcuts and follow some wrong steps like water fasting, crash dieting, etc. This leads to drastic impacts on the other organs of the body too.
For leading a prominent life, you need to take proper decision regarding dieting from a specified consultant. There are a number of options available in terms of shedding some extra pounds from your body. You can easily pick any of them as per your interest and requirements. Talking about the trends of weight loss in 2018, you can probably enjoy a number of options under that. Some of the most popular ones are discussed below:
TAKING LESS SODA INSIDE YOUR BODY:
When it comes to drinks, soda can be the most dangerous stuff which adds calories to your body. Having fast food along with the multi-flavored soda has become very popular among youngsters. This is the reason why a huge number of people are suffering from obesity and its negative consequences. Coming to the ingredients used in Soda, it includes a larger portion of sugar, artificial sweeteners, and caffeine which are more than enough to make you fat and unhealthy. Not only it leads to obesity, it also leads to issues like dehydration, decays in teeth, improper digestion, etc. In short, by eliminating this thing from your diet, you can proceed in the right direction of your weight loss journey.
KETO DIETING: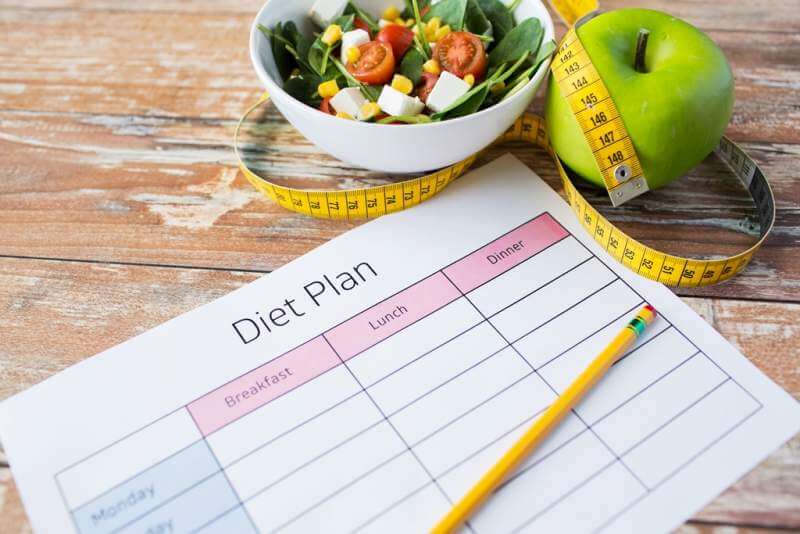 To lose weight and get back in shape, the ketogenic diet has become one of the most trending options among people. Not only it makes you reduce weight easily and quickly, it also helps in detoxifying your internal system. Moreover, by taking the proper supplements, you can add the necessary minerals and vitamins to your diet. To enhance the metabolism rate of your body, it helps in losing some extra mass of your body. The market is full of a number of supplements which you can use if you are on a keto diet. There are KetoCaNa, KetoForce, Keto OS, and more. You can select the one you like but after taking necessary consultation from your physician. Most of these supplements are prepared in such a way so that it can provide the users the required stamina without affecting other functions of the body. Especially when you are on a low carb diet, this kind of stuff provides you the required energy to perform different activities. If you still have doubts regarding the same, then you can check out the insta ketones reviews that will give you an idea of everything.
DRINKING VINEGAR:
Yes, you read it right! Vinegar has many exceptional benefits for the health. It has been found that if you take the limited quantity of this on regular basis, then it reduces the rise in blood sugars after eating carbohydrates. This ultimately ends in reducing the cravings for carbs in the future. All you need is to use vinegar in the carbohydrate-rich food and this leads to complete digestion of starch. This year there is an immense increment in the users consuming vinegar. This is the reason why you will find a huge variety in flavors like blueberry lemon, peach ginger, etc.
EATING FLOWERS:
Maybe it sounds little weird but there are a number of flowers which can be a good source of adding flavors to your dish. This is the reason why it has become one of the top trends of 2018. To make the food delicious in taste and exceptional in looks, using flowers can be an ideal choice. You can add a whole flower or just the petals to the recipes and infuse a subtle botanical flavor to your dish. There are bright pink hibiscus teas and lavender leaves that add an aroma to the food. Talking about how these can help in weight loss, eating flowers add to our wellness by increasing the plant content to your food. By doing so, you can taste different flavors without adding any unwanted element to your eatables.
SUPERFOOD POWDERS:
When there is a rise in age, your metabolism becomes weak and it leads to increase in weight. Due to lack of proper vitamins and minerals in the diet, you feel tiredness all the time. In this regard, use of multivitamins and high potency serums can do better for you. Many experts and dieticians suggest you to add maca root and cacao to the foods. Maca root is a great source of energy and is obtain from Peruvian plant. It helps in muscle gain, enhancing strength, and also improves your exercising performance. On the other side, Cacao is a type of bean that is used to make chocolate. Without any sugar or fat, it offers the antioxidant and anti-inflammatory health benefits.
HIGH-INTENSITY INTERVAL TRAINING:
Another point in the series of top weight loss trends of 2018 is HIIT i.e. High-Intensity Interval Training. In your super busy life, it becomes very difficult to exercise for hours to gain the required fitness. That is why HIIT is introduced and it becomes popular in no time. The whole procedure of HIIT includes a short portion of workouts, usually for about 30 minutes. It is based on the principle of high-intensity activities and short rest periods. It acts as a perfect solution for those who don't have time to work out. Talking about the results, it is super beneficial as it burns calories faster and quicker without making you much tired; leading to better outcomes if done regularly.
Summing up, there is a huge list of activities and food alternatives which have become a trend in 2018. Today, when everyone is aware of the fact that health is wealth; weight loss trends are becoming famous among all. So pick one of the above-discussed techniques and start your weight loss journey today!
About Author:

Sanjay Kumar is B2B digital marketing doyen, with close to 6 years of experience in web marketing, project management and business development. Mr Sanjay has innovated, erected and managed e-marketing campaign for various organisations with his awe-inspiring analytical and practical approach driving fuel to the business growth.