If you find yourself in need of a medical courier, you might be wondering exactly what they do, what their responsibilities are, how much you should pay them, and what sort of personality traits to look for in a potential medical courier. HCLM can help you find the perfect medical courier for your business, but you should have some basic knowledge first. Here is some information about what you can expect from a medical courier.
What does a medical courier do?

According to The Nest, medical couriers "deliver specimens, documents, equipment, and supplies specifically to processing and testing sites." Chron adds that they handle the "pick-up and delivery of medical records, test results, images, specimens, and pharmaceuticals among labs, clinics, hospitals, and medical offices."
In short, medical facilities need people to transport medical items between locations while maintaining patient privacy, the proper chain of custody, and correct handling procedures for specimens to ensure that everything reaches its destination in a safe and timely manner.
Many medical facilities aren't equipped to handle things like exams, imaging, blood draws, and laboratory work – all in one location. These facilities often contract some of that work to other places. Medical couriers are needed to securely transport items between each location. They often have a regular route and will show up at each location at about the same time every day.
Medical couriers provide the peace of mind that everything will get from place to place without incident, helping to ensure that patients receive the best care possible.
What do medical carriers transport?
Some specific things a medical courier may need to transport include:
Blood, semen, urine, or other biological specimens. Many doctor's offices contract out their lab work to places that do nothing but analyze specimens. These things can easily become unusable if they are handled incorrectly, so it's important to use medical couriers to safely transport specimens.
Pharmaceuticals. Medications shouldn't be trusted to just anybody as they are transported from location to location. A medical courier service ensures that every medication makes it to its proper destination without any errors or issues.
Stem cells. Stem cells are often held in specialized facilities and require transportation to the office where they are needed. Stem cells need to be transported carefully so they don't lose their integrity.
Medical documents. With Health Insurance Portability and Accountability (HIPAA) privacy laws, it is essential to ensure that medical documents are transported without revealing any protected information along the way. Medical courier services can help keep protected information private.
What qualifications does a medical courier need?
At a minimum, a medical courier should have a driver's license, a clean driving record, and a high school diploma. A medical courier should have – or be willing to learn – good customer service skills, a basic knowledge of medical terms, organization skills, the ability to work unsupervised, and an ability to lift up to 50 pounds. This is typically considered an entry-level position.
Why are medical couriers important?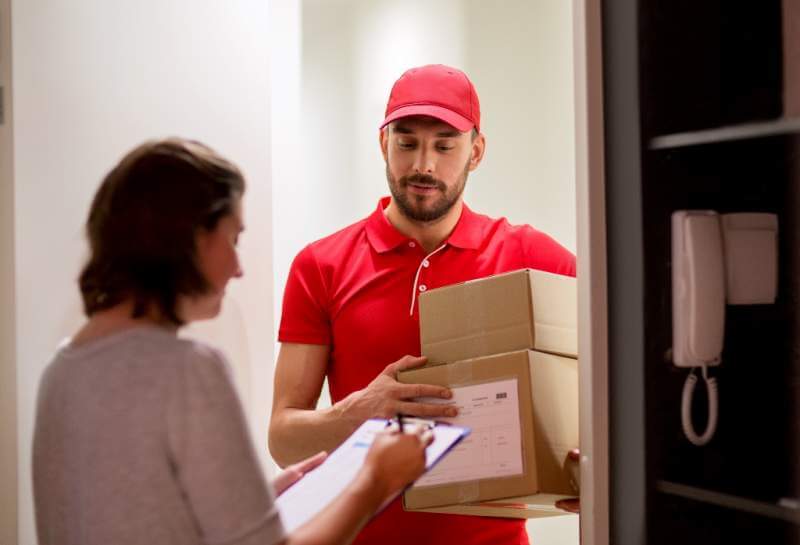 Each person in a medical setting has a specific role and may not have time to be running samples and medical records from location to location, especially if those locations are in another facility. Specimens need special handling, so it pays to have somebody who is trained in handling sensitive materials to efficiently run them between medical facilities. Misplaced lab results, medical records, or specimens could be a disaster for both the patient and the doctor, so it's important to have a trusted person take these things from location to location.
How much money do medical couriers make?

According to Glassdoor, the average salary of a medical courier is $33,219 per year.
What type of person does well as a medical courier?

Mishandling a specimen, misplacing sensitive medical records, or misreading directions to a facility could all be disastrous errors. As a result, medical couriers should have a strong attention to detail.
Since medical couriers spend much of the day alone as they go from location to location, they need to be responsible enough to work with minimal supervision. That includes having an innate desire to prove their reliability.
A good medical courier should be able to follow GPS directions well and ought to have a good sense of the area's traffic patterns. A local person will have a better knowledge of when to avoid the highways and which streets are often congested than a newcomer to town.
Why should you consider a medical courier service?

It can be difficult to find and trust somebody to handle your medical courier needs. Medical courier services often have additional training to ensure that their couriers are able to meet your needs in the most efficient way possible with the least risk of errors. Some medical courier services even offer real-time delivery tracking so you know where your important items are at all times.
With a medical courier service, you get the peace of mind of knowing that the person (or people) transporting your important materials from location to location have been properly vetted and trained to ensure that everything makes its way safely and efficiently. While an independent medical courier may be cheaper, they can't offer the same high quality of service that a medical courier service can offer.
In short, a medical courier is an important part of the healthcare system. They transport specimens, documents, and other important medical products from location to location to keep the entire healthcare system moving smoothly. A trustworthy medical courier is a crucial position in the healthcare world.