As parents, you want your child to be fit and healthy. Children model our behavior and all their actions from exercise to nutrition are shaped by our very own attitude towards life. Setting up a healthy example for the children can be a good start. And this means you should exercise regularly and get the kids involved.
Child obesity is on the rise and parents need to tell kids how a healthy lifestyle can be adopted. When it comes to exercising, we only think about the gym. However, even a brisk walk around the block can be as beneficial as a cardio session.
It is recommended that you ask your kid to join you for exercise instead of spending time on their iPad or PlayStation. Yes, it is important to limit screen time for kids for health reasons.
Below are 6 awesome ways to get active with your kids and get healthier as a family.
INVEST IN OUTDOOR TOYS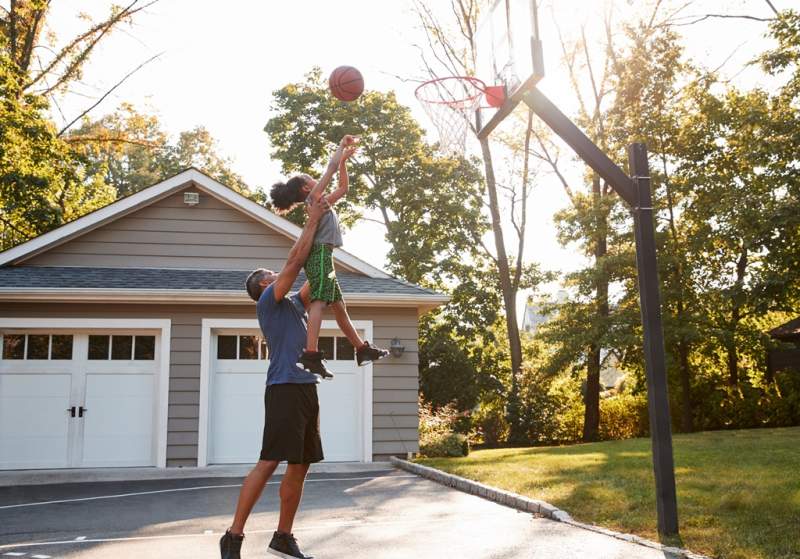 Make it a habit to get the family outdoors. This can be achieved by swapping the indoor games with outdoor ones. You can go swimming and if your kids love adventure, you can even plan an overnight camping a hiking adventure or all of which have amazing health benefits.
There's nothing to worry about if you don't have a tennis court or a swimming pool at home. Try investing in outdoor toys for the kids. You can buy a basketball hoop, skipping rope and even just a swing ball and spend quality time with your children. This new routine not only will make the family feel better but you can improve your physical and mental health as well.
MAKE A GAME OUT OF HOUSEHOLD CHORES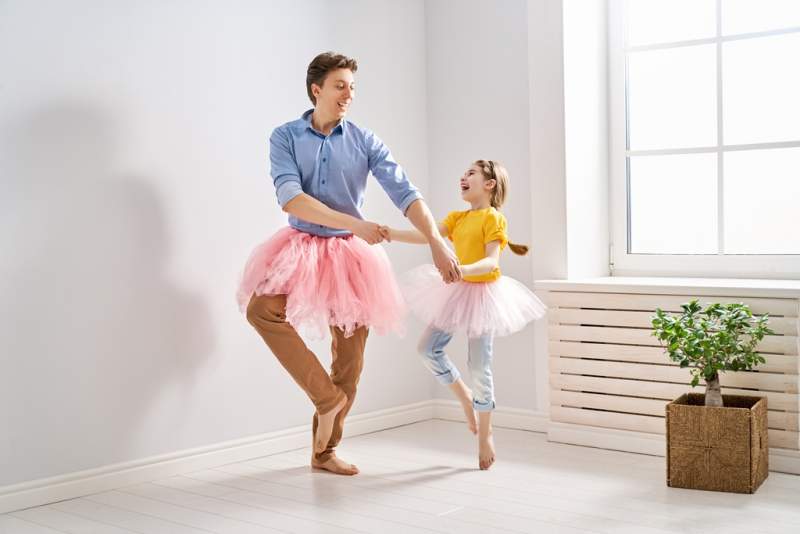 Instead of assigning a specific house chore to each kid which over time not only gets boring, but annoying as well, turn the daily chores into fun activities the entire family can do together.
Compete and see who gets the chores done first. Also, try beating each other when doing it next time, this will not only be fun to do but keep the kids motivated and active.
You can also put on some music while doing laundry and make the kids dance and sing while folding the clothes or emptying the laundry basket. Give them a thumbs-up for their hard work and call them superheroes who saved the day.
PUT KIDS TO WORK IN THE YARD
During fall, play a fun game where kids can run around and catch the most number of red, orange and yellow leaves. This will get the kids excited. You can then have them rake the leaves into piles. Buy small sized rakes so your children can hold them. You can also cover each other in leaves when piled up and have a good laugh at each other.
During the winters after a snowfall, let your kids help you clear the walkway or the porch. Have the older kid build a snowman and have fun tossing snowballs at each other.
GEAR UP FOR GARDENING
Children love playing with dirt and find it fun. So ask young gardeners to join in and make them turn over the soil so you can plant new bulbs for the season. Research suggests that gardening is therapeutic and planting your own vegetables makes them more appetizing to children. During summer, you can also set up a sprinkler in the garden and make the kids duck the droplets.
Gardening is a fun way to work out, you can teach the kids about the different tools that are available and about different plants and the fruits and vegetables. Step out of the house and encourage the kids to learn real facts about the nature that surrounds them.
GO FOR A DAILY WALK
Walking is the easiest exercise. In fact, it is one activity for which toddlers, infants, teens, adults and even grandparents can come together. If you have a toddler, take him along in a stroller, If you want to make the walk more challenging, choose an uneven, hilly terrain (make sure you have a heavy-duty stroller and take the necessary precautions with kids – right footwear etc.)
Brisk walking not only is a good exercise but also a wonderful chance for the family to spend time together outdoors.
A group walk is a great way to make a family come together and communicate. You can all talk about what is going on in the day-to-day lives. Grandparents can share their stories of the young days and kids can talk about their own day-to-day activities at school. Walking is the best way to have an effective communication without the distraction of technology and mobile devices. Not only this, it sets a good example for the upcoming generations.
You can find new hiking trails and help your kids explore nature. If you go out for a post-dinner walk at nights, you can make it even more interesting by taking your pets or running up and down a short flight of stairs if you spot them somewhere.
WALK THE DOG.
Studies reveal that dog owners have more fun losing weight and can also put it off for longer periods of time compared to non-pup owners. Don't worry if you don't have one.
Use the dog as a motivator and don't just let your pet hang out on its own. Take your pup for a scenic stroll with the family, he needs exercise too and the family can get the daily dose of a healthy activity too.
Author Bio:

James Crook is a passionate blogger who loves to write on health and fitness related topics. Currently, he is a working as a blogger for a telemedicine app 'Mend Family'. Follow @jamescrook911 for more updates.