Peaceful, strong, serene, pure, relaxed – this is how you will feel after taking part in Vinyasa Yoga. This fantastic form of Yoga is one of the best forms of retreat followed by everyone. It is a dynamic movement of the body involving a combination of several breathing exercises and progressive postures.

The meaning of the word "vinyasa" itself is "synchronizing breath through several movements." Apart from the fun, there are several other benefits you can get from practicing this form of yoga. It will help you balance your body, spirit, and mind. So, what are other benefits of Vinyasa yoga? Read on!!
Purify The Body, Internally And Externally
Practicing vinyasa yoga greatly purifies the body. All the breathing exercises will absolutely make you energetic and clean. Moreover,you body will get heat when practicing different postures properly, resulting in sweat and eliminating dangerous toxins from the skin.
It is a major source of delivering efficient oxygen and nutrients to various tissues and organs within the body. After a regular practice, you will feel new and purified. So, if you try to practice yoga regularly, you will certainly enjoy the benefits of internal and external purification.
Develop strength
Another great benefit you will get from practicing vinyasa yoga is physical strength development. If you try to practice this yoga four times in a week, then your postural abilities and physical strength will significantly improve.
Your body will be filled with more required immunity to combat any harmful infection or chronic disease. Also, research, however, shows that if women practice this form of yoga for at least two years, the inflammation level of their body will remain low.
Improve Balance And Focus
Once you start to practice yoga regularly, you will acquire improved focus and balance and enhance your overall health. Practicing the vinyasa yoga gives peace to mind and maintains a balance within thoughts. You will notice an improvement on your focus with these rhythmic breathing exercises.
Enhance ability To Accept
When you are practicing vinyasa yoga, it will teach you how to focus on your physical and postural capabilities without being distracted.
It helps you develop a habit of accepting your strength at that moment. It removes frustrations and improves the level of practice through self-dedication and devotion.
Boost Energy Level Within The Body
When you regularly practice vinyasa yoga, a great improvement on the level of energy within the body will occur. You will start feeling the power of doing multiple tasks within a short period. Your working efficiency definitely improves significantly.
Address Our Stiff Culture
Most people believe that the Western parts of the world are all a seated society. If this is true, then Vinyasa yoga can be helpful in this situation.
From experience and research, I have found out that an increased movement in a seated society is required for good health. And the truth is that Vinyasa yoga gets us moving.
Train Your Mind
Everyone in the world also needs Vinyasa yoga. This is because we now have more seated societies now than ever.
The fact is that a seated society can only breed toxic minds because your body remains static while the mind starts racing. Vinyasa yoga steals the mind because of its many targeted focal points that train the mind such as the breathing, postures, movements, bandhas, and sequences.
If you just start practicing, your focus will usually be on breathing and with time (when your mind can fully concentrate, you will have been able to focus your attention on several things at the same time.) Gradually, you will be able to expand your mind with the practice.
If you fail to give your minds proper training, you may get distracted. This is true because the mind has always wanted to be here and there at the same time, jumping everywhere. Vinyasa yoga will help "still" your minds, thus making it possible to process whatsoever the practice gives to you, including the joyful and the uncomfortable stuff.
Teach How We Should Care For Ourselves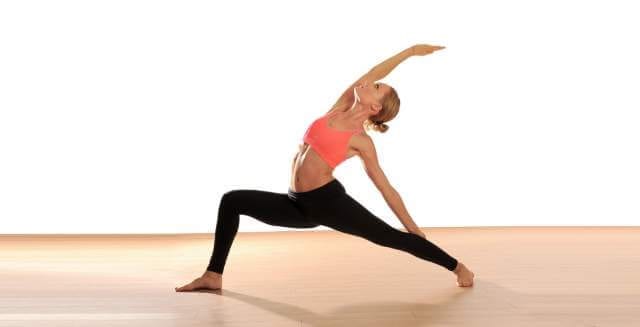 Vinyasa Yoga can also teach how to channel our love towards ourselves. In other words, it teaches us how to love ourselves. This is because as humans, we have a high tendency of limiting ourselves.
We see things we are capable of achieving and tell ourselves we cannot do it because of the fear inside us. It teaches us the spirit of compassionate to ourselves. Since we are our number one critics, the best way we can grow is to show love to ourselves.
Be A Great Option For Weight Loss
There are several other benefits that you can achieve from doing Vinyasa yoga. Because it involves the whole body, it is a very great way to exercise everything at once.
Obviously, it is also good to improve your flexibility, but have you ever heard that it is also a very good idea for weight loss? It directly or indirectly helps your body if you are trying to lose weight. It is designed to be more intense than other forms of yoga, and this is done by increasing the intensity of moves as the session progresses.
Apart from increasing the intensity of the moves as the session progress, this form of yoga also requires you to continue to move while performing the poses.
This is why they are excellent for those looking to get cardiovascular exercise, which is a necessity for weight loss. The fact that the whole body is engaged makes Yoga for weight loss one of the greatest options for people that are not into biking, running, or swimming.
In Conclusion
Vinyasa Yoga is slow and gentle – very fit for individuals of all age range. It is an excellent addition to anyone's daily routine, especially when you practice under the careful supervision of a professional Yoga teacher.
So, here are the major benefits which you will certainly get after practicing vinyasa yoga regularly. So, what are you waiting for? Enroll for a vinyasa yoga class today and strengthen your body, mind, and spirit.
Source References
https://brainwavepowermusic.com/home/blog/what-is-vinyasa-yoga-and-its-benefits
http://www.yogajournal.com/yoga-101/3-reasons-need-vinyasa-yoga/
Picture Sources
http://media.yogajournal.com/wp-content/uploads/249_hp_groove_03.jpg
http://1.bp.blogspot.com/-NFWSyBb4_HY/VfhaHI77zQI/AAAAAAAAA5o/R-xMPOA7Vs8/s1600/Vinyasa-Yoga-image-truself-sporting-club.jpg
http://blog.codyapp.com/wp-content/uploads/2013/01/beginner_vinyasa_flow_yoga1.jpg
http://barcelonanavigator.com/wp-content/uploads/2013/06/Yogaroom.jpg
http://www.lvlyoga.com/home/wp-content/uploads/2016/01/2-LVLYoga-Lindsey-Valdez-Lifestyle-and-Yoga-Homeslider-lightening-bolt-bind-980×392.jpg
About Author – Jessica Kelley

Jessica is the founder of CareHappiness.com. She and her editor work to inspire, educate and empower our readers with all the latest updates and authentic information. Her goal is to bring up the "Healthy attitude" among people in the world. On Care Happiness you will find high-quality health information, fitness tips, diet charts and answer to all your health queries. Twitter: Carehappness