One of the most common and practical food choices is the sandwich, especially healthy Sandwiches.
Sandwiches are affordable, can satisfy your hunger quickly and they are very tasty.
To make a Healthy sandwiches, you can choose a wide variety of fillings from vegetables, spreads, sauces and meats.
It is always better for you to choose healthy meats to fill your sandwiches. In this article, we are going to show you just how you can choose the best type of meats to create your sandwiches.
How to select healthy sandwich meats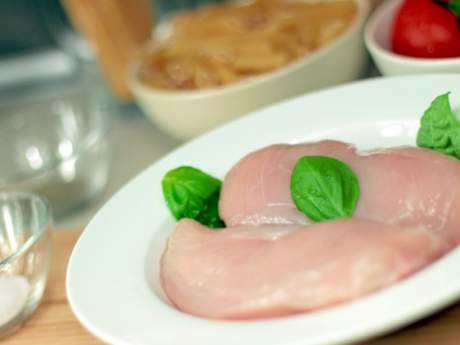 In the market, you can find a wide range of selection of cold cut meat venders and delicatessens. You can choose to purchase their products in the form of pre-sliced or whole meats. They also come in fresh or pre-packaged sausages, hams, roast beef, chicken, salami, bologna, turkey and mortadella.
You can have numerous advantages if you choose to buy your cold cuts from a deli. This is because you can have a wider variety of cold cuts plus you can also go for products with smaller fat content. Pre-packaged meats that you find in supermarkets often have more sodium, fat and some additional chemicals for preservation.
Cold cuts from a deli also have more flavour variety. In addition, they are a lot more safe to consume because pre-sliced and pre-packaged meats in the supermarkets often harbor a type of bacteria identified as listeria. If you are a parent of a young child or are pregnant, you should really be careful if you buy meats from supermarkets and grocery stores.
Why healthy meats
The meats that we use for our sandwiches are known as luncheon meats or cold cuts. They are pre-cooked or cured meat products. These kind of meats are usually being sold in the form of sausages or meat loaves. They are sliced and traditionally served cold on open-faced and closed sandwiches or party platters.
The nutritional value of your lunch definitely has a direct effect on your health and your overall performance throughout your day. A well-balanced meal with enough protein can help you going through your days much better than an unhealthy meal.
Meats that are unhealthy can contain at least 900 milligrams of sodium per serving. This is very bad for your body, especially for your heart. By consuming these kind of unhealthy meats, you are increasing your risk of catching diabetes and heart disease.
Below, we list up some top meat choices for healthy sandwiches:
Turkey
This meat is a good choice to fill your healthy sandwiches because it is low in fat, contains sufficient amount of vitamin B, zinc, folic acid and potassium. Turkey meat can help you lower the cholesterol level in your blood, protect your heart and prevent cancers. In a sense, turkey meat helps you to become stronger and have better immune system.
Chicken
One of the cheapest yet also the most healthy meat source. It is low in fat and it has a huge amount of protein. This meat is perfect for those wanting to lose weight. And the one of my favorite healthy sandwiches meat.
You can watch on this video for find out more about which meat we should choose