The 17 day diet recipes Cycle 2 should alternate between Cycle 1 "Accelerate" days and Cycle 2 "Activate" days. After cleansing toxins out from our body, the next cycle will activate healthy plus proper eating habits. The concept is that metabolic system confusion to consume precise carbs in exact amount and time. In another sense, metabolic system will get confused and keeps on burning fat as per Accelerate Cycle.
Main purpose of Activate Cycle of 17 Day Diet is resetting metabolic system. Obese people are most likely to have metabolic system disorder. Cycle 2 will stay focused on metabolic system to get healthy body.
Sample Menu of 17 day diet – Cycle 2
Here is sample menu of 17 Day Diet Cycle 2 for one day. Keep in mind to alternate between Cycle 2 food lists and Cycle 1 ones.
Early Morning:
Hot lemon water
Breakfast:
6 oz of non-fat plain yogurt
Strawberry crepe roll-ups
Hot green tea
Lunch:
Healthy french onion soup
Green salad with tomatoes, carrots, green beans, and low-fat dressing of your choice
Medium baked potato with fat-free sour cream
Green tea
Mid-day snacks:
Medium apple
1/2 cup of fruit flavored, low-sugar yogurt
Dinner:
Perfect barbecue all-in-one burger recipe
Green salad with your favorite veggies and/or steamed green beans
Water consumption: eight glasses of plain water or purified water
Breakfast Variants for 17 day diet recipes – Cycle 2
Strawberry Crepe Roll-Ups
These appetizing crepes will not mess up your diet. This is one of best 17 day diet recipes.
Ingredients
1¼-cup low-fat acidophilus milk
Four eggs (use five if eggs are small)
1 cup all purpose flour
2 tbsp honey
1/4 tsp salt
3 cups choped fresh strawberries
1/2 cup water
2/3 cup fat-free strawberry flavor yogurt (You can use sugar free jams or any spreads you like)
Instructions
In mixing bowl, combine the milk and eggs. Mix the flour, sugar, and salt; add to milk misture and blend them well. Cover and refrigerate for one hour.
Coat the cooking spray in nonstick skillet. Heat it over medium heat. Pour about 2 tbsp batter into the center of skillet. Lift and incline pan to evenly bottom coat. Cook until top appears dry; turn and cook for 15-20 seconds longer.
Remove to plate; keep it warm. Repeat with reamining batter; coat with cooking spray when needed.
Spread each crepe with about 2 tsp strawberry flavor yogurt. Top with about 3 tbsp chopped strawberries. Roll up and serve it.
Eggless, Flourless, and Non-Oven Oatmeal Cake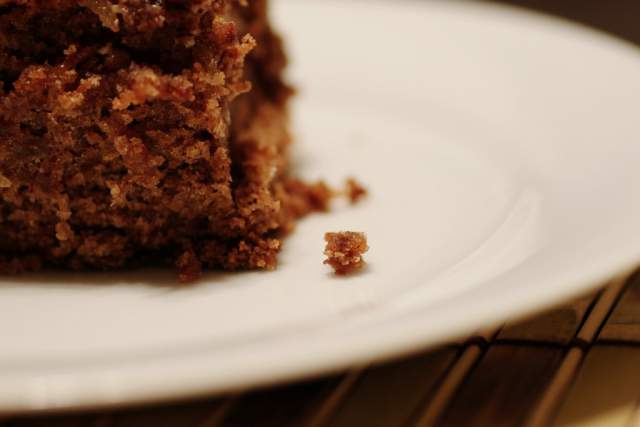 Inspired by vegetarian recipes, I have invented eggless, flourless and non-oven oatmeal cake as one of 17 day diet recipes. You would love it!
Ingredients
1¼-cup old-fashioned ground oatmeal
1-cup rice flour
3 tbsp cocoa powder
½-cup brown sugar (you can substitute it with 1-cup honey)
1-cup non-fat acidophilus milk
1/4 tsp salt
1 tbsp cider vinegar
Instructions
Put into mixing bowl, oat flour, rice flour, cocoa powder, brown sugar, and salt. Mix them all well.
Pour liquid milk and apple vinegar mixture into the dry ingredients. Stir well.
Pour the batter into a nonstick skillet or medium-size pan. Spread it with cooking spray beforehand.
Cover the pan. Then broil on the stove over low heat for about 25 minutes.
Low-Carb Crustless Spinach Quiche
As one of 17 Day Diet recipes, this protein-packed quiche makes for a great breakfast.
Ingredients
1 cup (not packed), non-fat cottage cheese
2 cups egg whites
1/2 cup spinach, cooked, chopped
1/2 cup turkey breast, (5% fat), diced
1/2 cup low-fat Parmesan cheese, shredded
Salt & Pepper, to taste
Cooking Spray
Directions
Preheat oven to 375.
Mix all ingredients in a mixing bowl. Pour into a pie dish sprayed with cooking spray. Place on cookie sheet in oven. Bake for about 45 minutes or until center just set. Serve.
Main Dishes Variants for 17 day diet recipes – Cycle 2
Sesame Chicken Salad
This salad is one of my new favorite 17 Day Diet Recipes. It is easy to put it all together. Especially the dressing is the best one, as I just love making my own fresh salad dressings. Just try it your own!
Ingredients
Four split boneless, skinless chicken breasts
Freshly ground black pepper
1/2 pound green beans, ends removed, and cut in half
1 red bell pepper, cored and seeded
2 scallions (white and green parts), sliced diagonally
1 tbsp white sesame seeds, toasted
Dressing:
1/2 cup veggie oil
1/4 cup good apple cider vinegar
3 tbsp soy sauce
1½ tbsp dark sesame oil
1/2 tbsp honey
1 clove garlic, minced
1/2 tsp peeled, grated fresh ginger
1/2 tsp white and black sesame seeds, toasted
2 tsp salt
1/2 tsp freshly ground black pepper
Instruction
Preheat oven to 350 degrees F.
Place boneless and skinless chicken breasts on a sheet pan and rub with olive oil. Sprinkle with salt and pepper. Roast for about 35 to 40 minutes until done. Set aside until cool enough to handle. Shred the chicken in large bite-sized pieces.
Boil green beans in a pot of boiling water for 3 to 5 minutes until crisp-tender. Plunge into ice water to stop the cooking. Drain it. Cut the peppers in strips about size of green bean pieces. Mix chicken, green beans, and peppers in large bowl.
Whisk together all ingredients for the dressing and pour over chicken and veggies. Add scallions and sesame seeds and season to taste. Serve.
Turkey Meatballs with Sauted Spinach and Brown Rice
This is one simple recipe from 17 Day Diet Recipes. I have cooked up this dish with simple homemade dipping sauce. They would be perfect meatballs, great for dinner alongside some stir-fried brown rice, noodles, or veggies. Here I use sauted spinach but you can also add other crunchy fresh green salad. Enjoy it!
Ingredients
1 lb lean ground turkey
1 tsp minced ginger
1/2 cup roughly chopped Napa cabbage (few leaves of cabbage)
1/4 cup shredded carrots (about 2 large carrots)
1/4 cup chopped green onions (about 3 onions)
2 tsp low sodium soy sauce
1 tsp sesame oil
1/4 tsp black pepper
1/2 tsp salt
Sauted Spinach:
1-cup spinach
2 tbsp water
1 tbsp olive oil
Salt and pepper to taste
Dressing:
2 tbsp low sodium soy sauce
1 tbsp chili garlic sauce
1 tbsp olive oil
2 tbsp water
Instruction
Preheat oven to 400 degrees.
Place ground turkey to large mixing bowl. Add ginger, carrots, cabbage, green onions, soy sauce, sesame oil, salt, and pepper to turkey. Using your hands, gently blend them all until well mixed.
Using small scoop (1.5 tbsp) or spoon roll into small meatballs and place on a lightly greased cookie sheet.
Bake in 400 degrees oven for 10 minutes.
While meatballs are cooking, prepare dressing by combining soy sauce, chili garlic sauce, and water into a small bowl. Heat olive oil over low heat. Add in the dressing mixture. Whisk together until mixed well.
Heat olive oil. Put in spinach. Sprinkle with salt and pepper to taste. Serve the meatballs with dressing, sauted spinach, and stir-fried brown rice.
Stuffed Cabbage Rolls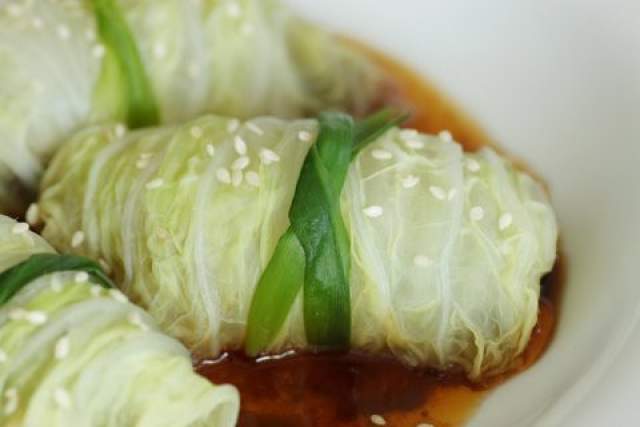 Stuffed cabbage rolls have become my favorite veggie recipes, especially best from 17 Day Diet Recipes. It is very handy. You can add it to soups, use it as filling, and make a slaw or salad course.
These Stuffed Cabbage Rolls are great to prepare ahead. Mix your filling, make your rolls, and place them in your baking dish (without water). It will make you easy to prepare it for dinner. When you are ready to cook them up, just add water and place into your oven.
Ingredients
1 lb lean ground beef or ground turkey (you can use tofu, shrimp, and other lean proteins as you like)
2 carrots, shredded
1 cup cooked brown rice
4-5 garlic cloves, minced
2 tbsp ginger, minced
1 small onion, minced
3 tbsp low sodium soy sauce
2 tbsp toasted sesame oil
2 tsp rice vinegar (you can also use cider vinegar)
1 tsp chili or chili-garlic sauce
Salt and pepper, to taste
Leaves from 1 large head of cabbage (you can also use lettuce, bok choy, etc)
Directions
Preheat your oven to 400 degrees.
Prepare your filling by gently combining uncooked beef (or turkey), shredded carrots, cooked rice, and all ingredients in a large mixing bowl.
Spoon your filling to each leaf. Carefully roll each leaf tightly and place side by side in a large baking dish. Pour 1 cup of water over stuffed cabbage rolls and cover with aluminum foil. Bake it in preheated oven for about 30-35 minutes, or until completely cooked well.
Serve with juices from baking dish and additional chili sauce.
Fish & Veggies Sour Soup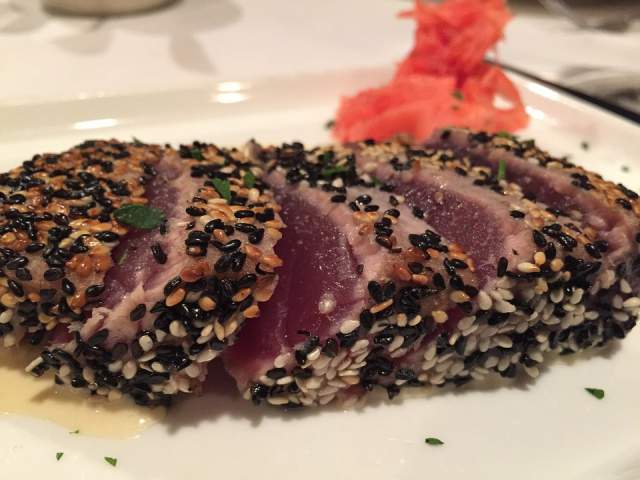 Switching from turkey, chicken, and beef, now I am presenting this Fish and Veggies Sour Soup from the 17 Day Diet Recipes. Surely, you will agree that a great homemade soup is total comfort in any situation. Soup has very special way of warming up our body while nourishing it with so many health benefits all at once.
I am very fond of a broth base soup, and not really referring to heavier creamy soups. I prefer one filled with lots of herbs and veggies in broth. It is very healthy, fat free, high protein soup. Today I used bok choy and added some seasonings, fillet fish, and fish broth. So here it is!
INGREDIENTS
1 cups green onions
4 garlic cloves
1 head bok choy
3 cups fish stock
8 oz. fillet fish (you can use any fish), cut in medium bite
1/2 cup fresh cilantro
2 medium or raw tomatoes, chopped
1 tsp ginger, chopped
1 tbsp fish sauce (you can add more if you like)
1 tsp lime juice (you can add more if you like it sour)
Salt, nutmeg, and pepper to taste
DIRECTIONS
Boil the fish stock in saucepot. Add the garlic.
Add bok choy and simmer for about 5 minutes.
Put in the fish. Season it with salt, pepper, and nutmeg.
Add in lemon juice, green onions, and tomatoes. Cover and steam for another 5 minutes or until the fish is flaky and cooked through.
Serve in bowls topped with fresh cilantro.
You can explore more 17 Day Diet recipes and try watch this video  Happy healthy cooking!