Trying hard to lose your extra pounds and have tried many methods for this?
I know digging up those sad veggies and the boring low-carb food is a big hurdle.
But wait! You don't need to.
Today I will tell you some tips and share healthy diet plans with you which can help you in weight loss but don't worry; it is full of flavors and nutrients.
Know your ingredients:
The primary issue which people face in weight loss is they don't know what to eat and what not. It is a general misconception that you need to eat nothing and cut down all your carbs at the same time. But it is not true. The truth is, you need a complete knowledge what food you can eat on a diet and what to avoid.
When you remove all the essential nutrients from your diet and food, you will start to feel low. It will also make your food boring and sad therefore it will become a struggle for you to continue it and stick to it for a long time. That is why when you are planning to lose weight, you have to understand few things:
Don't starve yourself:

You don't need to cut down all the food which is your source of energy. You have to take small and proper meals which have few calories,but there is no need to skip meals and stay hungry. In fact, while dieting, you should never feel hungry as it will encourage you to eat anything which comes to your way and have large portions.
Don't leave Carbs entirely:

Crabs are an essential part of your diet,and there is no need to cut it off completely. You must include carb days in your diet plan as it will help you feel better. On your cheat days, add carbs to your diet and take a break from same boring food. Also, it is recommended to treat your taste buds more variety and take a break from your strict diet.
Water is your best friend:

Water is essential for your daily diet and when you are planning to lose those extra pounds you need to keep yourself hydrated. Try to drink one or two glasses of water before every meal to feel fuller and consume fewer calories.
Increase your protein intake:

When it comes to diet, most of the people also cut down their protein intake which is entirely wrong. You have to increase protein up to 20%. It will help you lose weight. Since consuming more protein will increase the thermogenic, the energy which is used to break down your food. When you eat more protein in any form, your body will burn more calories to break it down and improve your metabolism.
Why should I take 7 days meal plan to lose weight?
To achieve your fitness goals, you need to have a healthy lifestyle,but there are times when we indulge in our guilty pleasures and eat what we love.
Either it is a festive season or your birthday month, sometimes we ditch the same routine and food and try dishes which were restingon our bucket list for a very long time.
That is why we gain extra pounds and inches when we cheat our diet and want to shed it as soon as we can. Therefore rather than waiting to hit the gym or hire a fitness trainer, you can go for a quick one-week fix for your body.
We usually don't believe in fast results in weight loss,but with proper diet it is possible. All you need to do is, eat healthy, sleep well and cut down excessive carbs from your routine.
What is so excited about this diet plan?
Yes, I know there are thousands of diet plans available on the internet, each claim for weight loss. You might have tried few of them as well but what is exceptional in this diet plan?
When you go for different diet plans, they miss out one major factor that is taste and nutrients. That is why they are hard to continue and generate visible results. Therefore, you need a diet plan which is focusing on providing more health benefits to you, keeps you full and provide you energy to tackle daily tasks.
This diet plan is made to give you new recipes and food to satisfy your taste buds; it will keep you excited to eat without guilt. You can follow this diet if you target to lose up to three kgs in a week and can go further if you follow it with a good workout as well.
Let's talk about the 7 day meal plan for weight loss:
Day 1:
Breakfast:

Take ½ cup of full-fat plain yogurt, add 1 Tbsp. of chia seeds with fruits of your choice.
Don't forget to take a cup of hot green tea with it.
Lunch:
One brown bread a sandwich with grilled chicken, ½ tomato and ½ avocado
Snack:
1 cup of almond milk latte
10 almonds
Dinner:
A piece of baked salmon on the bed of green leave salad
Day 2:
Breakfast: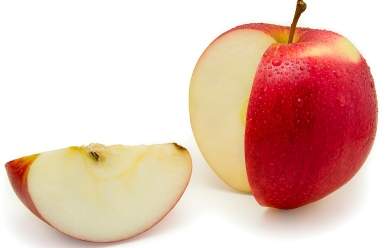 Take 2 boil eggs with a brown bread toast
A cup of green tea
Lunch:
Make a Shrimp salad. Take vegetables of your choice cut it and add 5 shrimps with 1 tsp olive oil, lemon juice, and seasoning.
Snack:
1 apple
Dinner:
½ cup chicken Tikka Masala
½ cup brown rice
Day 3:
Breakfast:

½ cup oatmeal cooked in skimmed milk with fruits of your choice
1 cup green tea
Lunch:
½ cup brown whole grain pasta with pesto and baked chicken
Snack:
½ cup hummus with carrots and cucumber
Dinner:
1 whole pita bread with grilled turkey slice and vegetables.
Day 4:
Breakfast:

Breakfast smoothie with blueberry, banana and almond milk
Lunch:
Eat two pieces of grilled boneless chicken pieces marinated in bbq sauce.
Snack:
½ cup of baked chickpeas.
Dinner:
Korean style stir fry beef with a ½ cup of brown rice
Day 5:
Breakfast:

One brown bread slice with apoached egg and steamed spinach.
Lunch:
Red bean salad with vegetables of your choice
Snack:
1 cup coffee
10 cashew
Dinner:
Vegetable soup with a piece of grilled chicken
Day 6:
Breakfast:

One boil egg with an apple
Lunch:
1 cup of tomato soup, served with one whole grain pita bread
Snack:
Oatmeal and almond cookies
Dinner:
1 cup brown rice with stir fry dry chicken chili
Day 7:
Breakfast:

½ cup of whole grain cereal with a banana
1 cup green tea
Lunch:
One brown bread sandwich with boiled chicken and vegetables of your choice
Snack:
One cup roasted kidney beans
Dinner:
One grilled tuna steak and sautéed sweet potatoes
Author Bio:-

Emilie Burstein is a professional content strategist these days working at a company providing cleaning services in Canberra. She loves to write about passions, improvement, and other related niches!