We all know how great coconut oil is for cooking. However, most of us do not know ways to use coconut oil in a diet plan.
Coconut oil will change your life; it will transform your skin, your hair, your metabolism and your general health for the better.
Here are a few ideas to get start:
Do you know that consuming 2 to 3 tablespoons of coconut oil will
Improve your digestion
Increase your metabolism
Reduce your inflammation
Boost your immune system
Now here is how to use it best.
1.    This Coconut Oil Blend Will Supercharge Your Day
Start your day with a blast of coconut energy and a big lemon zing.
A blend of a tablespoon of coconut oil and the juice of half a lemon, stirred in a big cup of warm water will boost your energy levels as you start your day. It will be better than your regular cup of coffee.2.    Coconut Oil For Breakfast
Coconut oil is here for you. It desires to join you for breakfast.
Your waffles need a revamp, that pancake recipe is getting boring, why not consider adding coconut oil to your breakfast recipe for health and taste reasons?
A great way to eat breakfast each morning is by eating oatmeal with coconut oil.
Consider coconut pancakes, breads, muffins, omelets and brownies among other coconut inspired breakfast ideas.
3.    Coconut Oil in Your Veggies
Do you like roasted vegetables as we do? You can use coconut oil to create an assortment of nutritious and delicious roasted vegetables.
 Let us roast some vegetables because we all know this is the healthiest method of cooking your vegetables. Here is how you do it; toss vegetables in one tbsp of coconut oil then roast them until they become light brown.
Use coconut oil to get a caramelized flavor and a crisp texture from your vegetables.
4.    Coconut Oil Stir Fry
The gorgeous coconut stir-fry will knock your socks off! It is big on flavor.
Other foods you can stir-fry include shrimps, veggies and beef among other options.

 5.    20 Minutes before a Meal, Take Coconut Oil
Do you want to lose weight faster? Include coconut oil in your diet.
Taking coconut oil before a meal will significantly reduce your appetite. You will feel full quickly.
6.    Here is Your Homemade Energy Fuel
Mix coconut oil with chia seeds and raw honey. Consume it before your exercise and you will have impressive energy levels.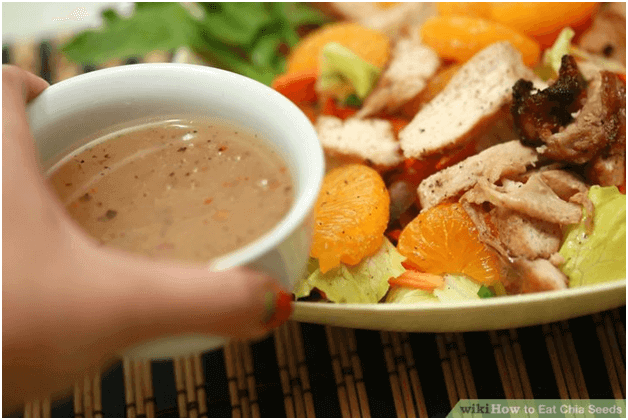 7.    Coconut Oil Rich in Omega 3, Take it Raw
Yes, you can eat coconut oil out of the jar. It does not have to be part of a meal.
8.    The Yummiest Way to Enjoy Coconut Oil
Think about coconut ice cream. Delicious, free of additives like guar gum and a potent source of powerful antioxidants.
Ice cream has never been this healthy. It will surprise you how coconut oil ice cream will improve your skin, hair, metabolism, heart health and your general health.
9.    Can You Bake With Coconut Oil?
Yes, you can.

You can bake brownies, cakes and cookies using coconut oil.
During your baking, replace harmful vegetable oil with coconut oil. Your cakes will never be the same again.
10.    Coconut Oil Crackers & Biscuits
We have been enjoying coconut oil crackers for years. Make yourself a bunch of super healthy and crispy crackers using coconut oil as an ingredient.
You can make for yourself some nice coconut oil crackers, right at your home.
11.    Coconut Oil is Great For Your Kitchen
Use it as a substitute for butter, shortening and even cooking oil. Virgin coconut oil is the best, as it does not have chemical solvents.
12.    The Best Oil For Deep Frying
Here is how you introduce a unique new flavor to your favorite deep-fried foods: deep-frying with coconut oil. Whether you are deep-frying desserts, jalapeno poppers, chicken wings or French fries, coconut oil will make your food to have a mildly sweet flavor.
Coconut oil is the healthiest oil for deep-frying. It is better than rice bran, sunflower, canola and vegetable cooking oils.
According to studies, even after 8 hours of continuous deep-frying at more than 180 degrees Celsius, the quality of coconut oil will not depreciate.
13.    Use Coconut Oil as An Optimal Source of Fat in Your Diet
You need fats in your diet to function properly. Definitely, you do not need processed fats.
What we advice for is saturated fats found in coconut oil. This oil is a source of healthy fats.
Coconut oil is better for your heart than butter.
14.    Swoosh Coconut Oil in Your Mouth
You might think we are crazy when we tell you that this simple activity called oil pulling can help with diabetes, asthma, migraines, skin problems and asthma. Actually, it is one of the surprising ways of using coconut oil.
As soon as you wake up, swoosh coconut oil for 15-20 minutes in your mouth.
15.    Add Coconut Milk To Your Diet
You may not believe that coconut milk can treat and prevent viral infections including cold sores, swine flu, genital herpes and influenza. This is because this milk has Lauric acid.
Coconut milk is paleo because it has two paleo ingredients: water and coconuts.
Coconut milk is lactose free.   Therefore, it will be perfect for you if you are pursuing a lactose-free diet.
16.    Coconut Water
You might have heard of coconut water. It will boost your hydration, improve digestion, aid in weight loss and facilitate a picture-perfect appearance.
17.    Coconut Oil in Your Hot Drinks
Coconut oil in coffee is a good idea. When your drink this mixture, you get your heart pumping and you enhance your metabolism.
To experience the benefits of coconut oil in your coffee, you can either stir it in or blend it in. Drink coffee with coconut oil every day for better health.
18.    Eat Coconut Oil By The Spoonful
Eat two tablespoons of coconut oil every day, for these amazing health benefits associated with the omega 3 fatty acids and vitamins found in coconut oil.
Take 1 spoonful of coconut oil upon waking up. This will boost your metabolism.
Take a spoonful before bed
19.    Homemade Coconut Yogurt
We recommend this to all yogurt lovers who are dairy intolerant.
Coconut yogurt is your friend. It should be your staple food if you are pursuing a paleo diet.
20.    Coconut Oil: Your Paleo Kitchen Staple
Coconut oil is a paleo staple and we highly recommend it.
From one plant, you have a low-carbohydrates gluten-free floor substitute, a dairy substitute, a delicious and healthy 'butter' you can eat raw and high-heat cooking oil. This is all that you need in your paleo diet.
Conclusion
If you want all the health benefits associated with coconut oil, you should find ways to use coconut oil in your diet plan. Coconut oil is a wonder food that you need in your diet.
Author Bio:
George is the main writer at Coconut Oil Pro. He's been writing in a various range of topics, but mostly health and fitness. All the ideas he's written on the sites based on the ideas of the blog owner and his researches with credible evidence.