So you want to know how you can revitalize your old mattress using a mattress topper. Your long search ends here. You have come to the right place and I will show you how a mattress topper can improve the quality of your sleep.
One thing you should not forget is that getting a good mattress topper for your bed can be quite mindboggling given the hundreds of options available. Therefore, you should gather adequate information to ensure you benefit from your purchase.
However, that is a topic of another day, for now, let's get to business;
First off, is your bed too firm or too soft? The understanding of how your bed is feeling as we speak can help me find a working solution that will revitalize it and improve the quality of your sleep.
Ideally, a mattress topper is designed to enhance the comfort of your mattress either by making a soft mattress firmer or a firm mattress softer. This is how it works;
a) Adding support to make the mattress feel as good as new
Over many years of use, a mattress loses its support and starts feeling uncomfortable. In this case, you need a firmer mattress topper because it adds more support. By, adding it to your old mattress means that you are adding an extra top layer of support on the mattress.
This extra layer is capable of accessorizing the dents and bumps on your saggy mattress. A firm topper will give back to your mattress its lost form and shape. This will help in keeping your body in its best posture while preventing the spinal cord from bending.
In addition to this, the extra layer also provides extra support making your mattress feel as good as new. Again, a firm mattress topper will help you with temperature regulation as it allows cool air to flow around the body.
This is advantageous to people with breathing problems as the cool climate offer them a restful night sleep.  Before I forget, it is important to note that a firm mattress topper will give your mattress a new lease on life.
Their firmness comes from their high densities because of this dense structure; they can last for some years. This is beneficial because it can help you plan when to buy yourself a new mattress. All the same, avoid too firm mattress toppers as it may cause more harm than good.
b) Enhancing comfort of a mattress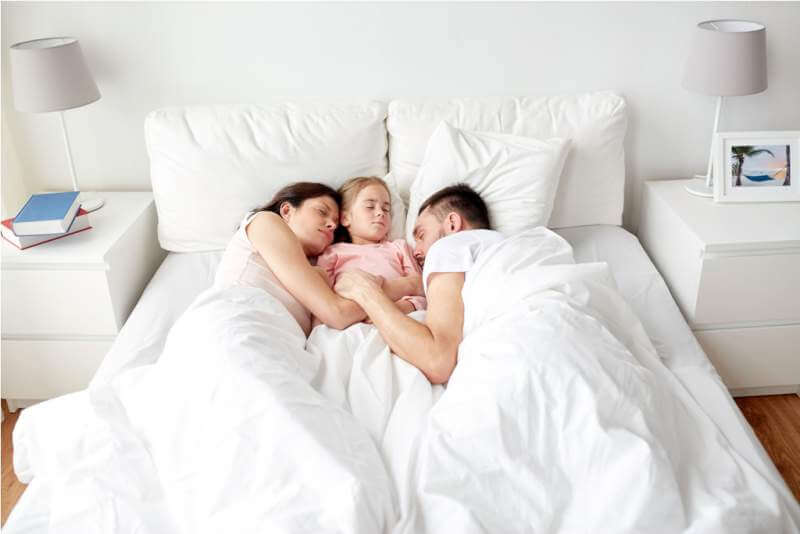 As a mattress ages up the materials inside crumps and make the mattress, feel firmer and uncomfortable. In this case, you need a soft mattress topper. Therefore, by adding it to your bed brings some level of plushness that molds to your body shape and contours nicely to your body curves.
The good hug relaxes your muscles if they are feeling tired and tense while at the same time keeps you supported. Due to this, you are able to sleep longer and comfortably. In addition, this is all we want after a daylong schedule.
On top of this, a soft mattress topper is known to hold some heat, which keeps you warm throughout the night. A word of caution: soft mattress flattens quickly losing its support this is not good for people with spinal cord issues. So it is always better to get a soft topper but with a medium density.
In order to benefit from a mattress topper, you must know a few things about them.
Depending on thicknesses and densities, a mattress topper can be either firm or soft. A soft topper is designed to enhance comfort while a firmer topper is designed to enhance support. If you are the type that gets fatigued easily or suffering from muscular stiffness, then you need a soft topper.
Similarly, individuals on the heavier side are best suited with a firm topper because it provides sufficient amount of support that will keep your body straight and in its natural posture.
Bottom line
A soft mattress topper can revitalize your bed if your mattress is highly firm and you need it softer if you often get tired quickly and you want to make your bed relaxing and lastly if you want to get warmth while sleeping.
On the other hand, a firm mattress topper will revitalize your bed if your mattress is sagging and you want to give it form and shape while at the same time increase its support. So understand your bed and make the right choice for you.