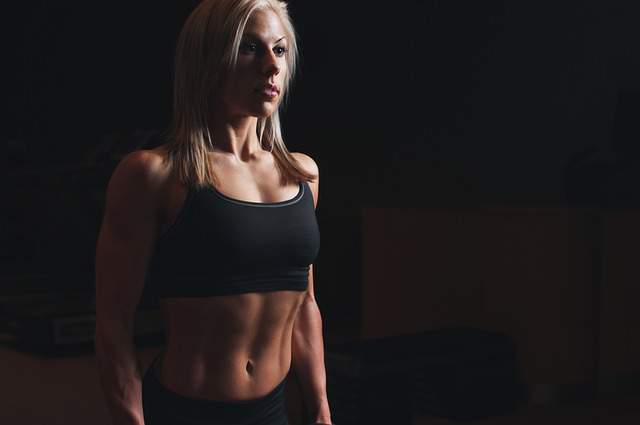 You try on a beautiful dress that caught your attention in the store window, but you feel that it looks disgusting on you. Does it ring a bell? Well, it does not mean that there is something wrong with your body. You just don't dress corresponding to your body shape.
Body shape is all about proportion or the sizes of your body, and fashion is all about dressing according to those proportions to look at their very best. It is all about emphasizing your shape and enhancing what you have to make you feel great in every outfit you own.
Hourglass Body Shape
You have an hourglass body type if your shoulders and hips have the same proportion and set off by a small waist. The best asset of an hourglass body type person is her curves, so she needs to show off your curves.
Consider wearing V-neck tops, dresses, and shirts that will emphasize your breasts.

Wear undergarments that have a proper fitting. If you have a large bust, make sure to use the right kind of bra. Never use unstructured bras or padded cups which will make your cleavage look droopy.

Don't wear baggy clothing. Always keep in mind that you should wear clothes that will bring focus to your narrow waist since it's the best way to emphasize your hips and bust.

Accentuate your curves. For this, it is important to pick those clothes that draw attention to your waist.
Apple Body Shape
                         Source: http://zakotu.gzatugaku.com/zakotu2/ketu120.html
You have an apple body shape if most of your weight is above the hips, which are narrow. And you have a broad back, ribs, and shoulders. Your best asset is your legs, so you should wear clothes that will elongate the torso and show off your legs.
Wear clothes that draw away attention from your waist and midsection. Choose tops that will cover the whole belly area and extend just below your hips. V-neck empire waist dresses and tops, A-line dresses and wrap dresses will do wonders for you.

Avoid straight leg pants and skinny jeans if you are top heavy. Flared or boot cut pants with back pockets are the right option for you.

Avoid clingy silhouettes, bulky tops, and double breasted jackets. Go for

tunics

, ruched tops, and layered tops.

Wear a belt just below your bust instead of wearing it around the waist. It will create curves and minimize your waist.
Rectangle Body Shape
You have a rectangle body shape if the widths of your waist, hip and shoulder are similar. If you have this type of body, your best assets are your arms and legs. So, you need to enhance the curves and show off slender legs and arms.
Dress in tops that end at the midsection of the hips. Highlight your shoulders and bust line with pleated or ruffled tops, and wear some accessories that will enhance your upper part.

If you do not have natural curves, you can create them with the use of clothes and accessories. Wear a belt at the narrowest part of your waist to emphasize it. Consider wearing empire-waist and wrap

dresses

.

Peplum tops, dresses, jackets and skirts will make the illusion of an hourglass body shape.
Pear Body Shape
Image source: http://www.malmstrom.af.mil/News/Features/Display/Article/825479/the-life-of-a-figure-competitor/
The shape of your body is pear if your lower body is wider than your upper body. In short, you have wider hips than your shoulders. You have a rounded bottom and a well-defined hip. Your best assets are your shoulders and torso. Emphasizing your waist and arms is important while adding volume to your shoulders and upper body.
Accentuate your shoulders to balance the shape of your figure. To achieve this, you can use colorful necklaces, pashminas, or scarves.

Avoid wearing pencil skirts, short skirts, capri pants, and tight pants. Instead, choose A-line skirts, flared pants, and tailored pants.

Choose embellished and patterned tops and dresses. Make your shoulders look wider with a bateau neckline, puff and cap sleeves.
Takeaway
Trends change quickly, and it is not always easy to know how to adjust them for our unique body shapes. Once you already identify your body shape, you can start to think about which fashion trends to adopt and which to avoid. Consider spending some time looking in front of the mirror and make an honest evaluation of your body. Then incorporate these fashion tips.
Author's Bio:
Leslie Wyman is a writer and has a thing for fashion.She loves to study and read books about the fashion industry. Leslie also writes on various blog sites about fashion, lifestyle, and current trends. During his spare time, she spends his time in the gym.