So much has been written about losing weight that at times, you don't know what to believe anymore.
Diets that promise weight loss of 10 lbs in 3 days? They're not healthy!
How about appetite suppressant drugs? It comes with side effects!
Wardrobes, lotions, and other potions that promise instant slimming on home TV shopping? They don't work!
Weight loss programs that promise rapid results? They come with hefty price tags that only big-time celebrities like DJ Khaled and Oprah Winfrey can afford them!
How about bariatric surgery? It's not for everybody!
Not to discredit these weight loss plans but how would you like to know about a cheap, simple, natural and therefore healthiest way to lose weight?
Studies show that one to two pounds a week is the healthiest, not to mention most realistic and sustainable, way to lose weight.
Now that have that out of the way, know that every other weight loss diet, plan, product, or program that promises more than that could work against you. Losing weight too quickly might just lead you to gain weight too quickly too. Just think of The Big Loser contestants. Most of them are bigger now than before they joined the show.*
Losing weight is not easy so don't make it harder for yourself with a complex weight loss plan. Two steps is all you need – really!
Step 1. Diet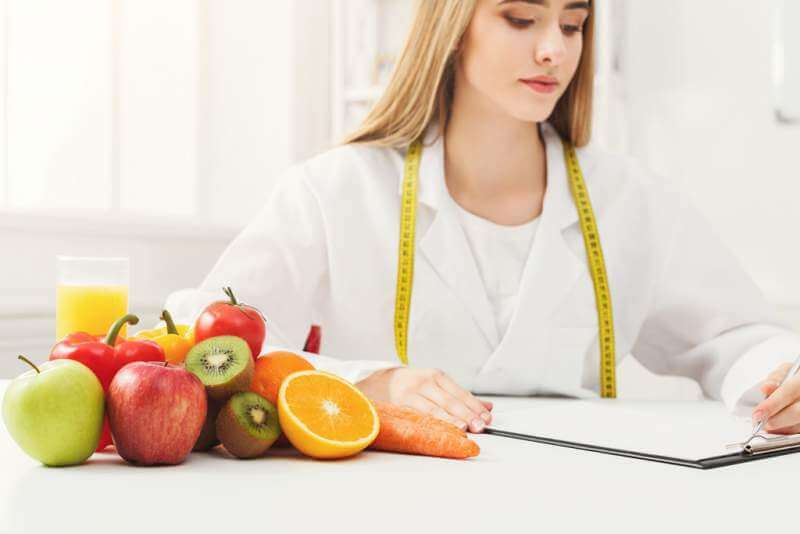 Aim for a reduction in total calorie intake. The minimum is 1000 calories per day.
I cannot overemphasize the importance of diet in achieving your weight loss goals. You are what you eat after all.
And this is supported by science too.* According to Philip Stanforth, a professor of exercise science at the University of Texas and the executive director of the Fitness Institute of Texas, "In terms of weight loss, diet plays a much bigger role than exercise. Exercise requires consistent effort, and it takes longer to see its results as it burns far fewer calories than most people think."
This makes sense because it is really easier to avoid high-calorie foods than spend time burning them.
And I don't mean just any fad diet.
Low-calorie healthy meals is the way to go if you are serious about losing weight. Check out USDA's MyPlate for a comprehensive guide on what you should be eating.
YOU DON'T NEED TO STARVE YOURSELF TO LOSE WEIGHT.
Do you know that you can actually lose weight by eating more?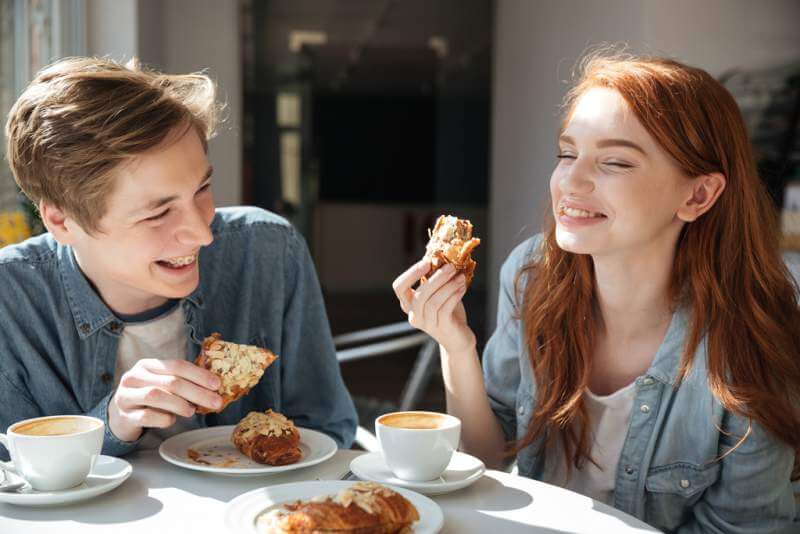 More vegetables than fruits, more grains than protein.
It's tough but you have to let go of the foods that are high in calories but don't make you feel full (like chocolates, desserts, doughnuts) and replace them with foods that are less in calories but more filling (like salad or vegetables). Minimize your consumption of carbohydrates because carbohydrates, if not burned, becomes stored fat. So think twice before loading up on bread, pasta, pizza, rice. If you are craving for it, go for multi-grain or whole wheat instead.
Avoid sugar too. And mind you, sugar doesn't just refer to the type that you put in your coffee. It's actually lurking in the processed foods that we eat, the juices and fancy coffee concoctions that we drink. This is according to Dr. Andrew Campbell who has over 30 years' experience in Family Medicine. Dr. Campbell says that the average American eats 22 teaspoons of sugar per day. Imagine that! No wonder we are gaining weight!
Consumption of both carbohydrates and sugar will actually make you go hungrier. Consume less of these and you will not go hungry and you will end up eating less calories than before.
For meats, go for lean meat like chicken (without the skin) or fish. And for dairy, go for low-fat. Minimize the fats in your diet or if you must, go for the good fat – the type you get from avocado, nuts, and vegetable oils.
Prepare your food at home.
This is cheaper than dine-outs or take-outs. It's much healthier too. You can be sure that you always eat fresh and healthy food because you're preparing it yourself! Packaged foods contain lots of hidden ingredients that are not good for you. The manner of food preparation is important too. Avoid frying. If you can eat it raw or steamed, the better for you.
Another cheap tip – if you must eat at a restaurant, share your meal so you won't feel pressured to finish everything off by yourself or take half to-go. You save on money this way too.
The thing about dieting for weight loss is that snacking is allowed. That should make you glad. Because instead of eating 3 big meals a day, it is better to eat 5 to 6 small meals a day spaced every 3 hours or so. This will prevent you from going hungry which increases you tendency to gobble food.
Take note – it should be small meals so reduce your serving portions. This will make all the difference in your weight loss journey. American-sized portions are way too big which is why obesity is a problem in the US. We have been so used to eating large that we are uneducated about how much we really should be eating.
Of course, choose your snacks wisely. Go for carrot, celery, or cucumber sticks rather than candy bars or potato chips. This means that you should clear your pantry from these "temptations" too.
Forego flavored beverage like coffee, juice, soda, and other sugary drinks. They add calories to your diet too! Drink plenty of water instead.
Lastly, never let your emotions control your eating. If you're stressed, instead of turning to food for comfort, walk outdoors to let off the steam or do yoga instead – it's far more beneficial both for your mind and body.
A note on yoga – it actually enhances your mindfulness which you need when you eat. Because mindless eating (eating on the road or while watching TV) will cause you to overeat, negating all your efforts to lose weight. Have a proper meal at the dining table instead.
The Science of Water
Just how much water should you be drinking? Forget 8-10 glasses! It doesn't apply to everybody. The formula for proper hydration is your weight in kilograms multiplied by 50 milliliters. The resulting amount is the minimum volume of water you should be drinking everyday.
Just as you are spacing your meals, space your water intake too. Drink the most when you wake up, before and after meals, and before you sleep. Drinking water a half hour before every meal will make you eat less each time thus contributing to your weight loss.
It is actually not good to reach the point that you feel thirsty because this means you are already dehydrated. Besides, thirst is sometimes confused for hunger so instead of drinking water, people tend to eat instead, which diverts from the weight loss plan.
Of course, all of the above doesn't mean that we skip exercising altogether. In fact, that's our Step 2.
Step 2. Exercise
Doing cardio daily is one of the best ways not only to lose weight but to improve your over-all health. I personally prefer running outdoors for the added benefit of Vitamin D but attending group exercises in the gym is a good way to keep you moving too. Adding intensity and variety to your exercises improves your chances of reaching your fitness goals as your interest is sustained too. So switch it up and burn those calories, baby!
Take running as an example, to add intensity, jog at your normal pace for 60 seconds then increase the speed for 30 seconds. Follow this pattern for at least 45 minutes (longer, if you can take it) and you're off to a good start in your weight loss journey.
If you're doing Zumba, as they say, dance like nobody is watching to level up the intensity.
Between diet and exercise, diet actually helps us lose weight faster but you should not take exercise for granted as it has benefits aside from weight loss especially in the aspect of emotional and mental health and overall physical health.
The common excuse for not exercising is the lack or absence of available time to do so. But you know, we make time for what we want to make time for so it's really up to you to prioritize all these things going on in your life. Besides, there are so many ways we can incorporate exercise in our daily lives if we will just be open and creative about it. The key is to take up something you enjoy because you can keep at it for long and don't have to force yourself to do so.
All these, in conjunction with the right amount of sleep (7 to 9 hours) will help you achieve your fitness goals.
You may have neglected your body and not paid attention to your health for years that is why before starting on your weight loss journey, ask yourself the most important question…
Why lose weight?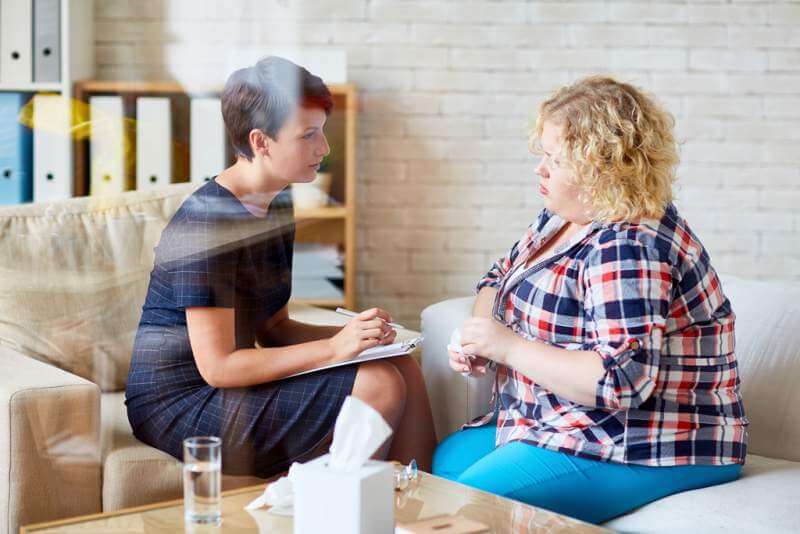 You must search within you and discern your big why – why you want to lose weight. Then and only then can you have the patience and commitment and determination to carry on despite the hits and misses you will encounter along the way.
Aside from the fact that being overweight comes with risks of serious health problems like diabetes and heart disease, what are the other reasons why you want to lose weight?
Is it to boost your confidence? Is it to feel good about yourself? Is it to have more energy so you can do more both for yourself and for your loved ones?
Whatever your reason is, it is valid. So don't be ashamed to start small. Don't be discouraged. Just keep trying. You'll find your rhythm eventually.
Sorry I lied about the headline. There is actually a third step which is to…
Keep the weight off
For this, you have to check your weight regularly. Once a week will do – just so you know that you are not gaining weight to the point where it will be again hard to reverse.
When you finally see the scale moving to your target, there will be no stopping you in your weight loss journey!
Sources:
https://blog.fitwell.co/the-most-effective-way-to-lose-weight-with-minimal-effort-according-to-science-9562eeaa4668
https://www.healthline.com/nutrition/how-to-lose-weight-as-fast-as-possible
https://www.bet.com/music/2018/01/02/dj-khaled-joins-weight-watchers.html
https://www.livescience.com/58145-fewer-americans-are-trying-to-lose-weight.html

https://www.vox.com/2016/5/2/11564958/biggest-loser-weight-loss-gain
http://www.abc.net.au/science/articles/2014/09/02/4077371.htm
About the Author
Saif Ullah B. is a Wellness Writer at Healthy-Finds.com, a company committed to imparting the knowledge and access that people need for a long and healthy life.