The craze for fried food/junk food has completely made us ignorant about our health. There is some unseen force that drags us towards these fat and carbohydrate enriched food, and we can't stop it.
The temptation of having a cheeseburger and fries can't be resisted, but we have to avoid eating these things because fried food or junk food is raising our cholesterol levels. You know what happens when our cholesterol goes beyond the value that is prescribed by doctors?
If not, then let me tell you what will happen. You can become diabetic, you can get cardiovascular problems and in the worst case scenario, you can get a heart attack, which will put you in mortal danger.
Cholesterol blocks the arteries through which blood flows into the heart. You will have breathing problems and even a small session of workout will make you tired. Believe me, it will not be a good sight, so the best thing for you would be to get rid of those fried food or junk food items and try the recipes that I'm about to mention.
I would like to mention a very important thing, i.e., a healthy diet doesn't mean 'end of taste'. You can excite your taste buds with the recipes I'm about to mention now. These are all veg recipes, and yet, they are delicious.
Parmesan Potato Pancake
This is a treat for those who are looking for different flavors in a single dish. For sautéing foods, you can use olive oil so that the dish remains healthy. Sauté the veggies in a red copper chef pan as it will further improve the taste of the veggies. The reason that I recommended olive oil is simply because it is rich in monounsaturated fat. This dish contains only 4 mg of cholesterol.
Ginger-Chocolate Chunk Ice Cream Sandwiches
Image Source: https://www.flickr.com/photos/tobin/539031592
It has chocolate and it has ice cream, yet it is low on cholesterol; this is the question revolving around your mind, right? Well, you have to act smart and prepare this recipe on your own instead of buying it. You can use a fat-free ice cream in order to keep this dish low on cholesterol.
Sangria
We all have been reading a lot about red wine and its health benefits. Guess what! Those are indeed true because red wine can help increase HDL (good cholesterol).
Apple-Cinnamon Granola
Image Source: https://www.flickr.com/photos/veganheathen/6326765014
What's better than having a food that is not just healthy but tastes superb as well. I like whole grains in granola and I'm sure you will like it too. There are oats in this recipe, which contain soluble fiber, which will help reduce LDL (bad cholesterol). Don't buy a packaged granola, but prepare your own recipe in order to keep the sugar level controlled.
Morning Glory Muffins
You must have had a lot of muffins before, but try a healthier version this time around, which comprises of fruits and nuts. Muffin is also made up of whole grain, so you get a lot of fiber and nutrition. Fiber helps keep the heart healthy and also help in digestion. You can have this muffin with a fat-free yogurt.
Arugula and Goat Cheese Pizza
Pizza in high cholesterol! Can't believe? Well, you should start believing because you can enjoy this pizza without worrying about your cholesterol. This pizza is made up of goat cheese, vegetables, and nuts, and all these will lower your blood cholesterol.
Carrot-Ginger Soup
Many animal products contain cholesterol, so I thought let's avoid those products. This carrot-ginger soup is anything but tasteless. Don't believe me? Make this soup and check it for yourself. This creamy veggie-based soup will keep your cholesterol under control. Moreover, carrots are good for health as they contain beta-carotene.
Jane's Vegetarian Chili

Do you know that vegetarian chili contains high fiber content and is also cholesterol free? Well, now you know, so what are you waiting for? Make this recipe and add cheese at the top. If you want a cholesterol-free dish, then skip the cheese.
Scallions With Lemon-Chickpea Salad
Scallions contain a number of vital nutrients like omega-3 fatty acids and vitamin B12. If you add spinach in the recipe, then you will be getting the benefits of Vitamin A and C as well. Moreover, spinach bars cholesterol from building up in the blood vessels.
Bean and Corn Salsa
The majority of dips contain fat and cholesterol, but not salsa. Salsa is light and a flavorful snack. You can serve it with multigrain tortilla chips, which are rich in fiber.
Lemon-Asparagus Pasta
Try a pasta with fresh asparagus and lemon sauce. Avoid eating those meat-based sauces, which only increase your cholesterol level and nothing else. For pasta, prefer whole-wheat version rather than refined flour pasta.
Two-Potato Salad With Mustard-Chive Dressing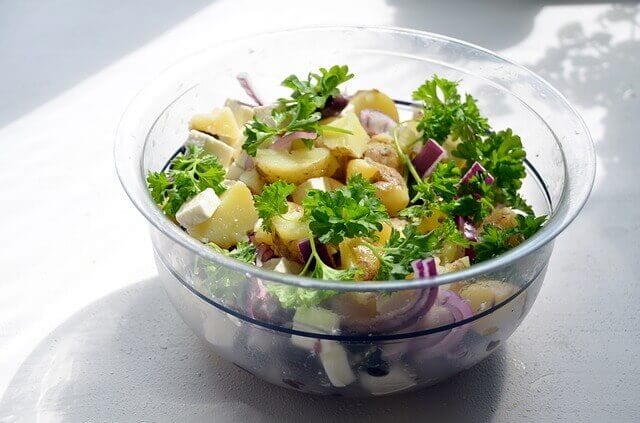 Everybody knows how to make a potato salad, but is it delicious? Not that much, so what you can do is, you can add some sweet potatoes to improve the flavor and get a boost of vitamin A and fiber. If you could add fat-free mayonnaise, then the salad will become even better.
Linguine With Red Pepper Sauce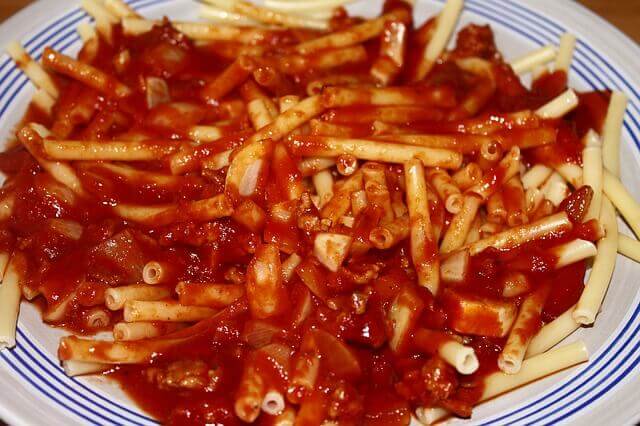 Sauces made out of vegetables are always healthy and contain less cholesterol. Try linguine with red pepper sauce, as it will add a great flavor to the dish and is also good for the heart. Red pepper contains vitamin B6 and folic acid.
Mixed Green Salad With Dried Plums and Toasted Pecans
Get refreshed with this fresh, green salad that is rich in potassium, folate, and fiber. Don't add any creamy dressing, as it contains saturated fat, which we are trying to avoid consuming.
So, these are some great veg healthy recipes that you can make at home. It is important for you to lower your cholesterol level or else be prepared tosee a shocking medical report in the near future.
Author Bio:
Monica Henin, the author of this post is a food expert and a passionate blogger. She wanted to contribute some amazing vegetarian recipes that could help control the cholesterol level in people. Her recipes are not just good for health, but tastes delicious as well. Check out more about Monica Henin's work at:www.addonkitchen.com